Sample 1:
Wool is very high quality. Not as "hairy" on outside as other countries'. Wool resembles those found on civilian suits of the period.
Stamps:
Pocket: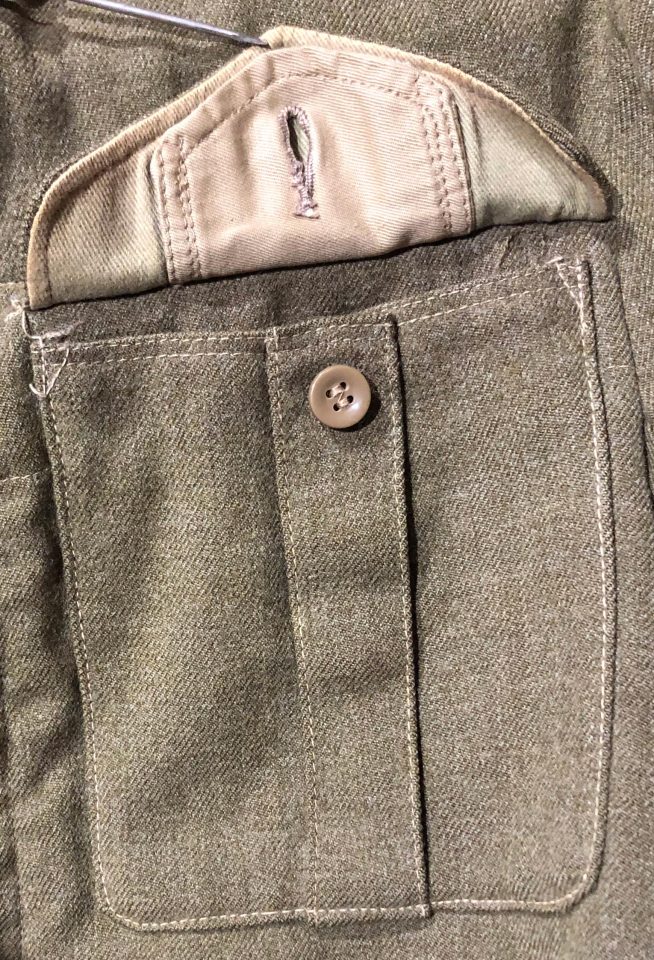 Collar: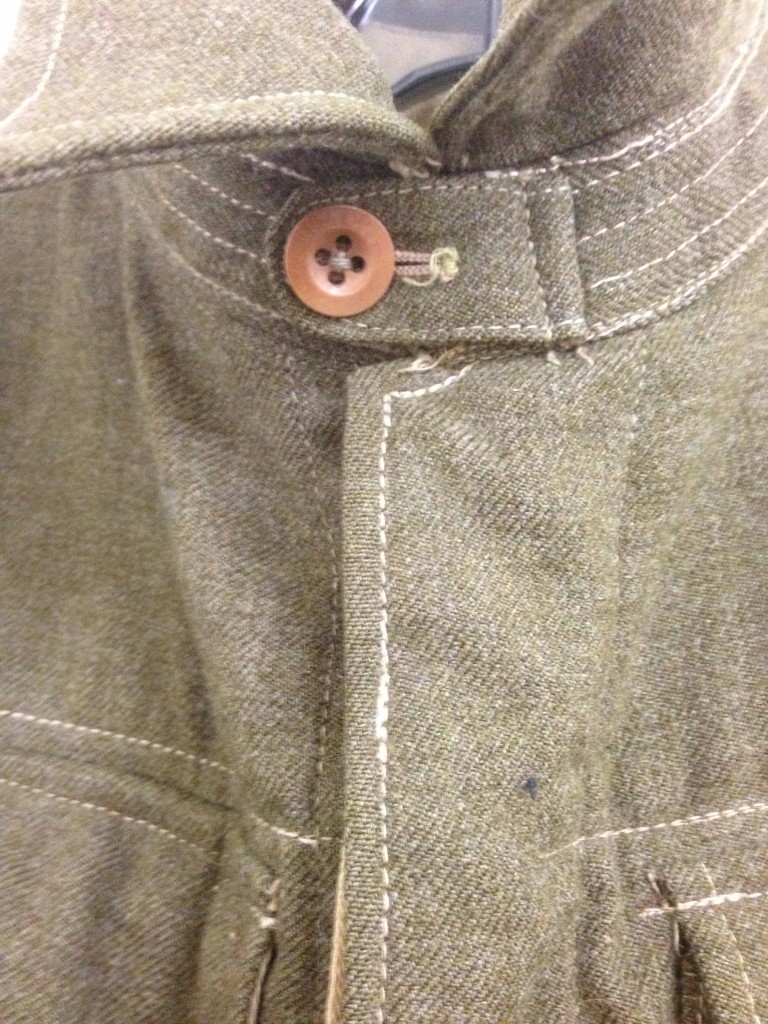 Armpit Vents: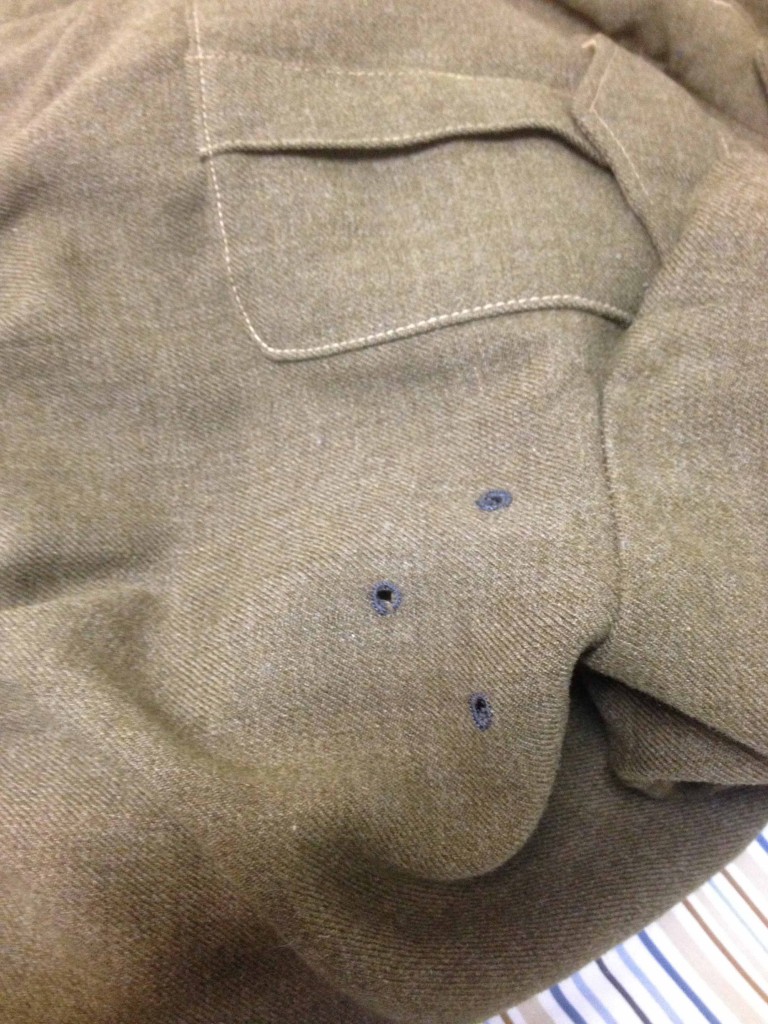 Has armpit vents, unlike British and Canadian versions.
Buttons:
Material:
More comparisons between different nations' battledress materials can be seen on this page.