Sample 1: 1959 Dark Wool
Very rough wool.  Brown tinted cotton on inside.
Sample 2: 1963 Lighter Wool
Wool slightly softer than dark variety, but still rougher than other nations'.  Green tinted cotton inside.  Similar to Canadian wool colors.
Comparison: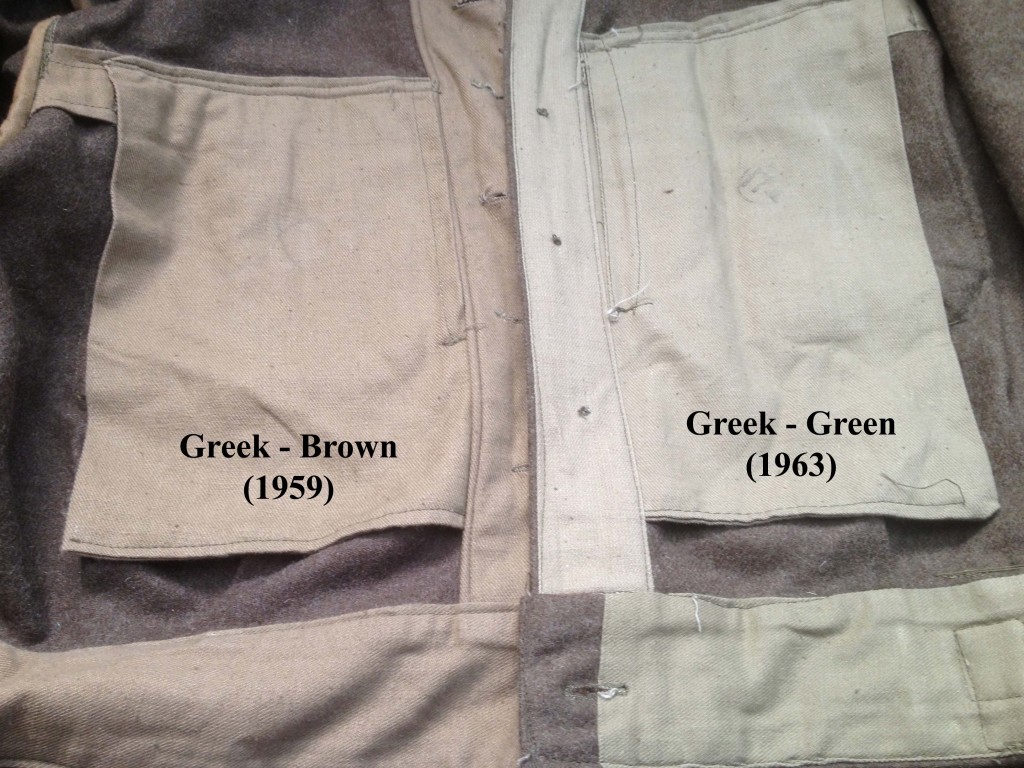 More comparisons between different nations' battledress materials can be seen on this page.