This is the camouflage version of the standard TTA 47 uniform, most often seen in a solid khaki brown color.
Jacket:
Same cut as khaki version, but with bellows lower pocket since it was manufactured after the design change in 1952.
Tag: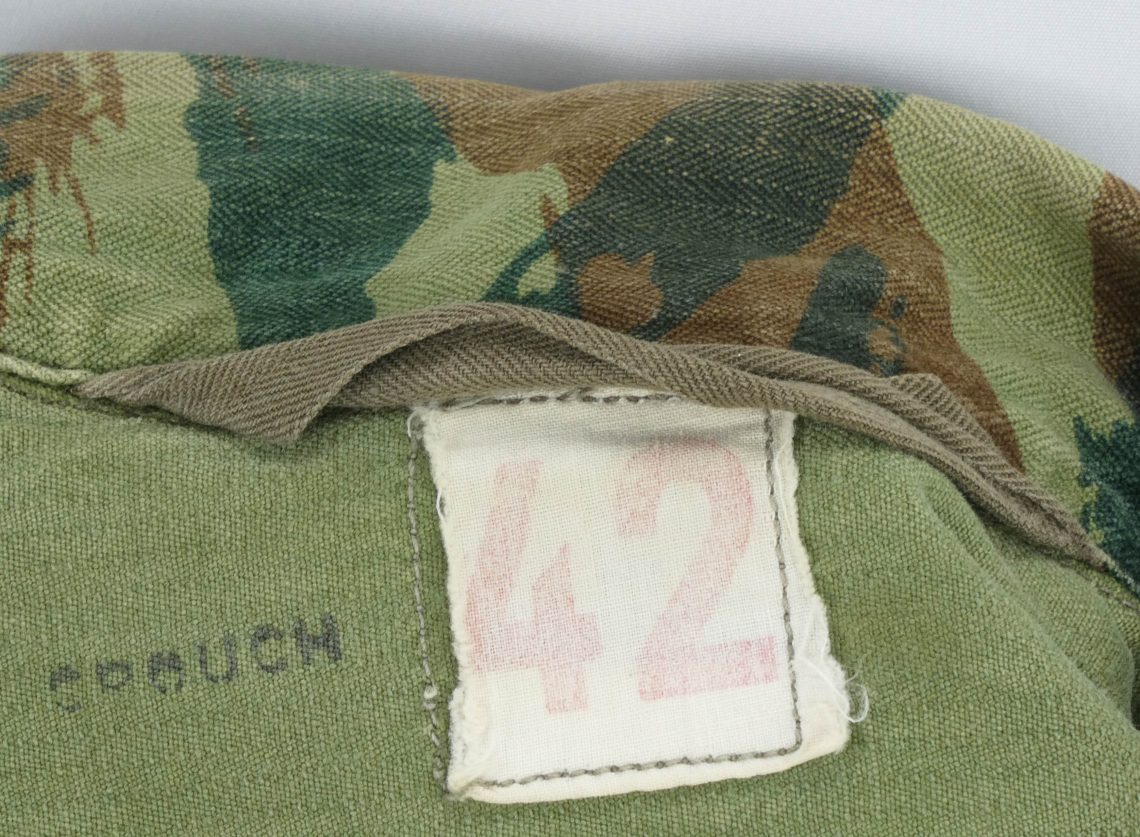 Pockets: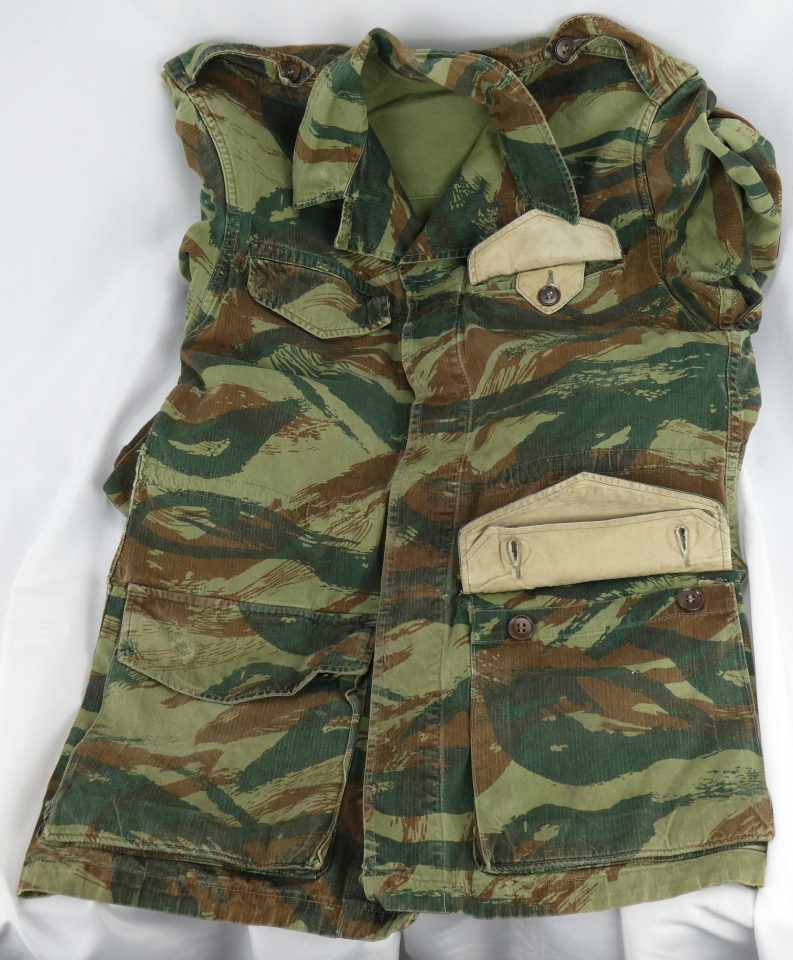 Inside: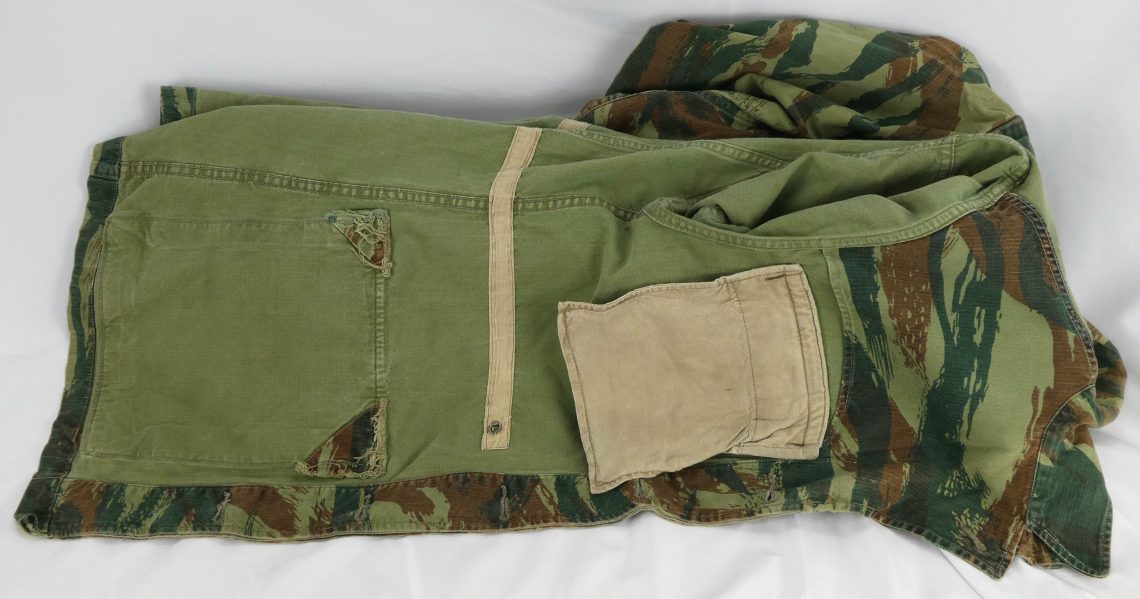 Trousers:
Same cut as solid color version.
Tag:

Cargo Pocket:
Should have two rows of buttons: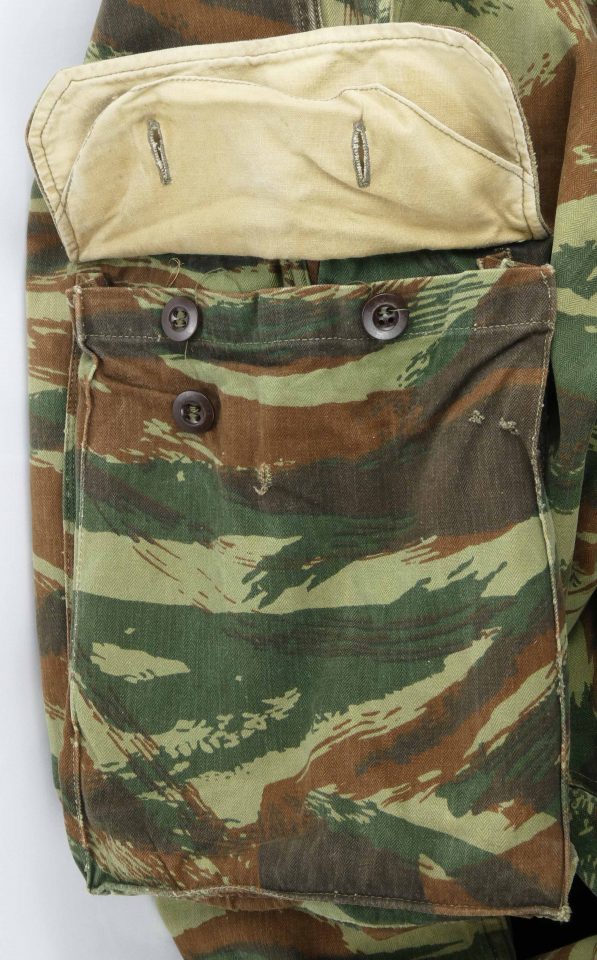 Fly: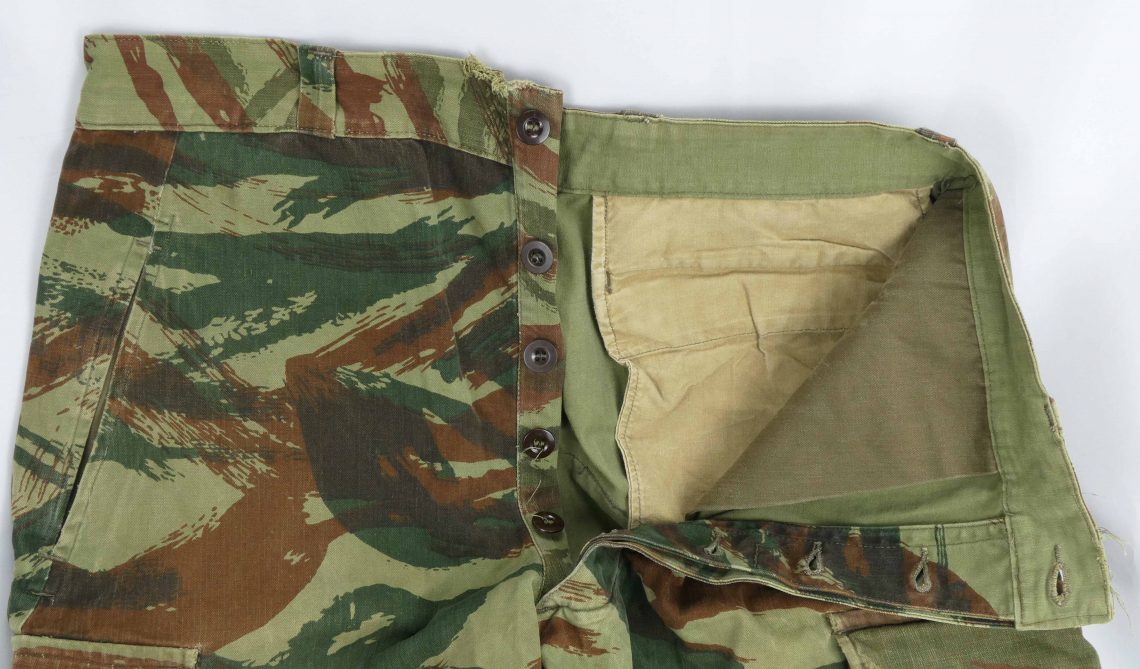 Button fly.
Ankle Cuffs:

Drawstring at ankles.