Sample 1: 1 REP Algerian War
Manufactured in 1954. According to seller, this smock belonged to a German-born veteran of the 1er Regiment Etranger Parachutiste (1 REP). Badge on pocket is from Algerian War since this unit was a battalion in Indochina.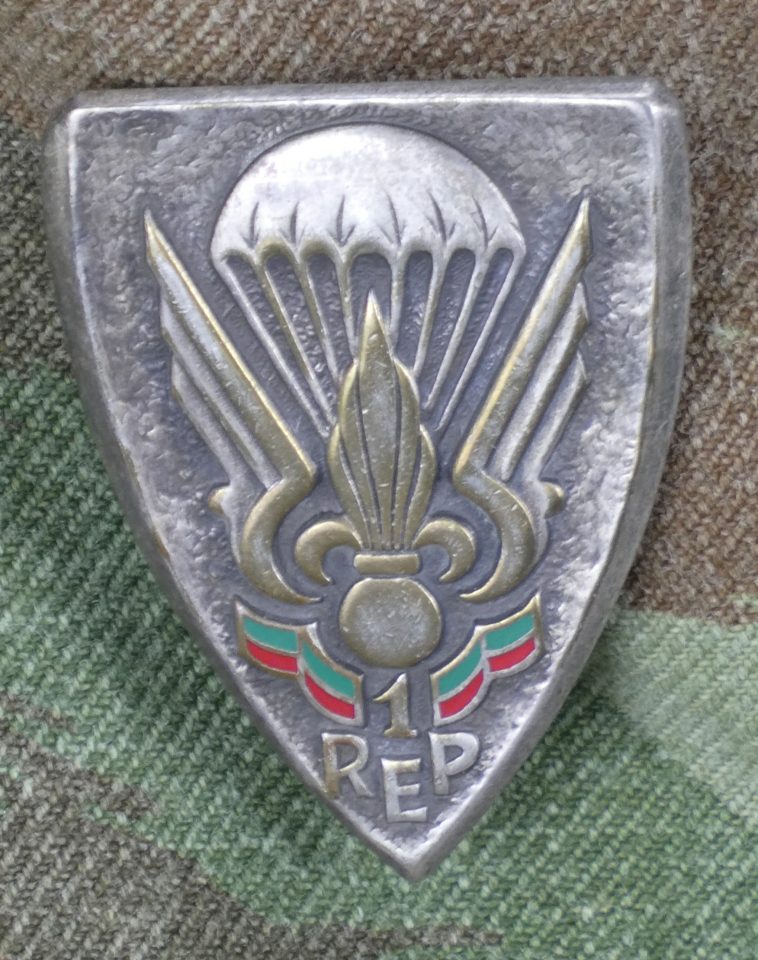 Sample 2: South Vietnamese(?)
Vietnamese soldiers that were trained by the French, captured uniforms during fighting, or simply used leftover supplies had a few TAP smocks, particularly in the early years of the Vietnam war. These were a sort of status symbol showing veteran status and experience (source: http://www.usmilitariaforum.com/forums/index.php?/topic/216044-indochina-french-tap-lizard-pattern/).
This one may have remnants of French para wings, and perhaps an ARVN jump wings patch, over the right pocket (as worn).
Cuffs lined with Mitchell pattern shelter half fabric for reinforcement and repair.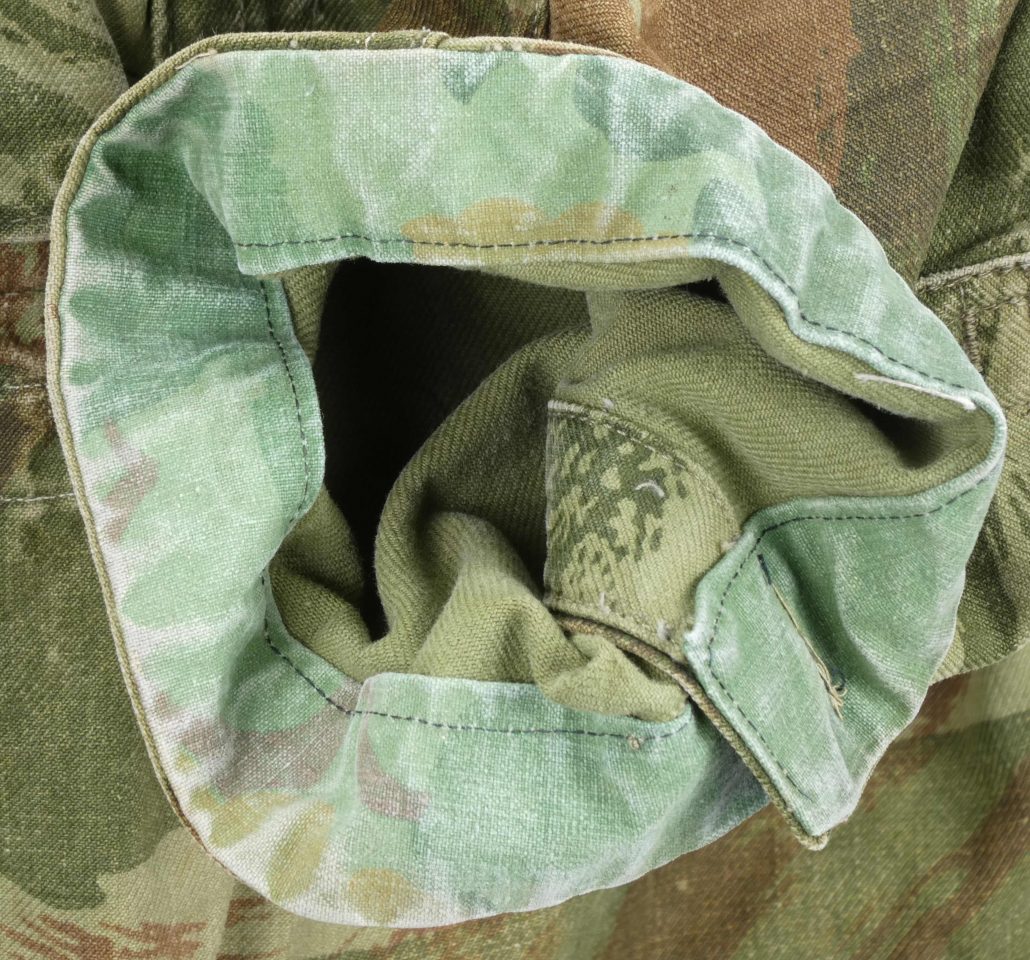 YKK Zipper: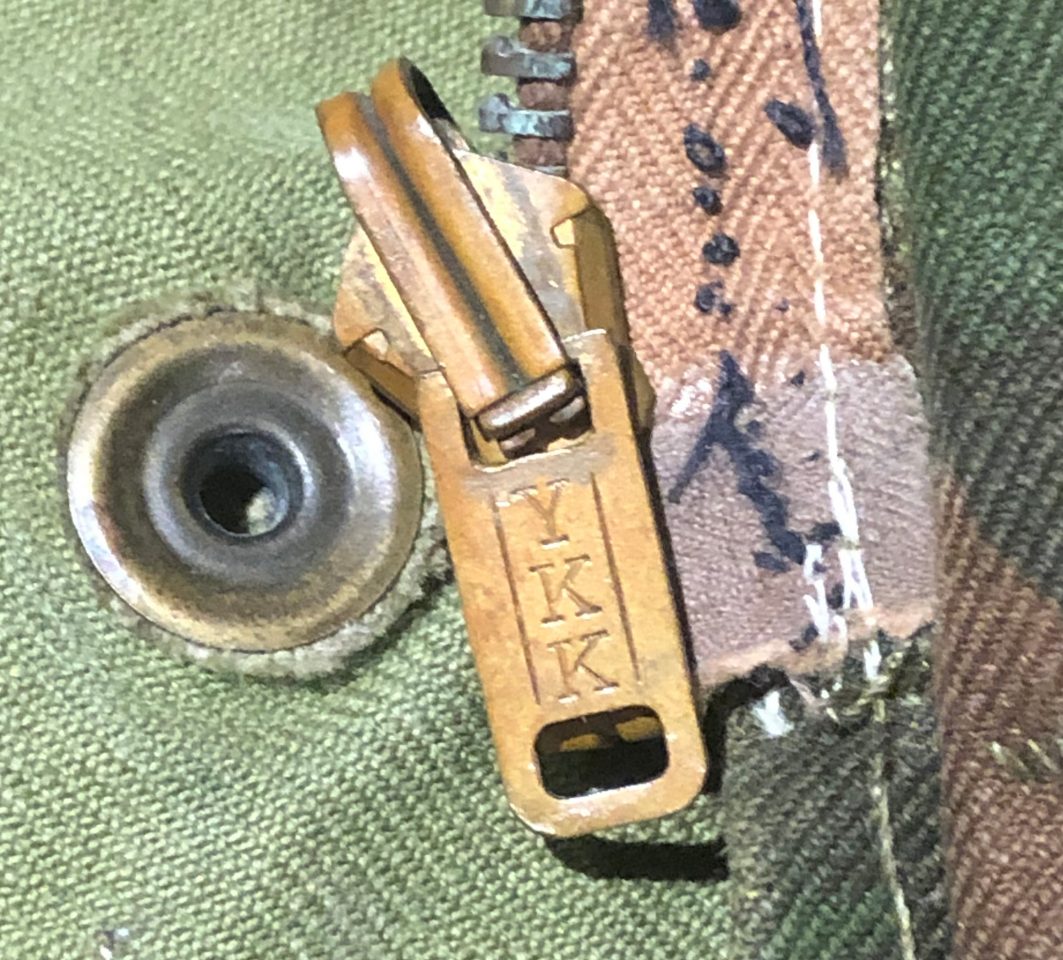 Found together with this sage green USAF field jacket:
Sample 3: Israeli
Like many TAP smocks sent to the Israeli Defense Forces as aid, this was heavily used.
Crotchflap:
The tail was reconstructed using extra material, either from the back of this smock or from another one and using later HBT lizard fabric as seen on the more common TTA 47 lizard camo uniform.
Upper Pockets:
Zipper pocket is behind the large left pocket, as worn.
Lower Pockets:
Blue canvas reinforcement material on the inside bottom.
Stamps:
The Israeli Defense Force (IDF) stamped the smock on the inside and over the left upper pocket.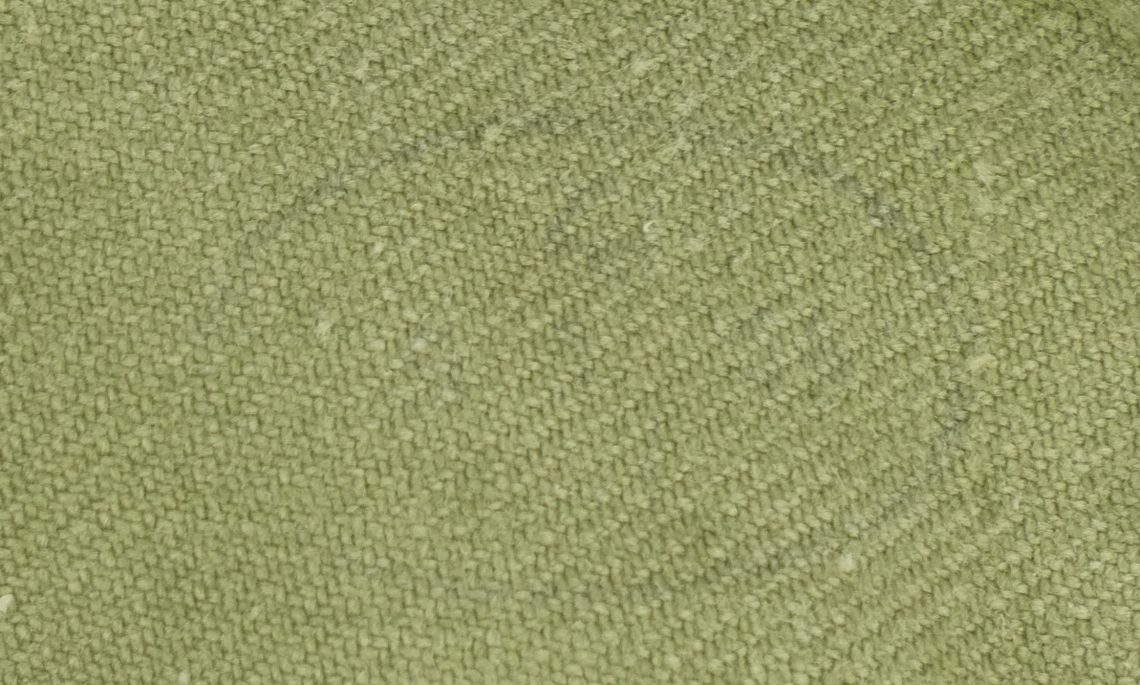 The French date stamp has worn out so it is unreadable.
Zipper:
Side Buckles:
Usage Photos:
South Vietnam:
Color Balanced Swatch: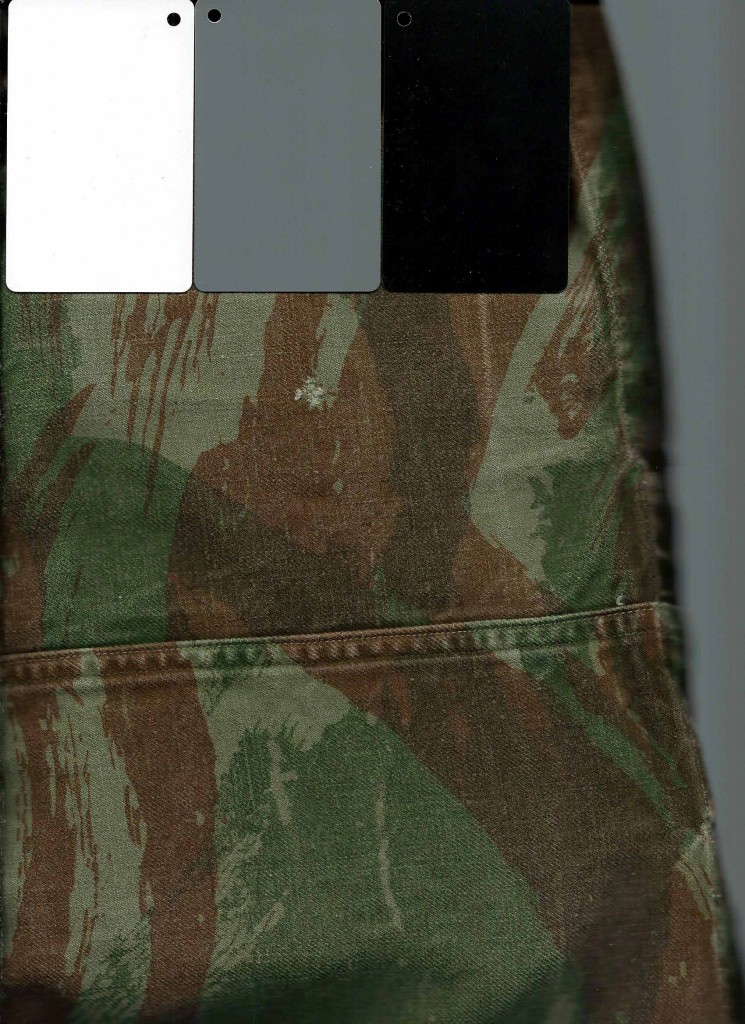 From Sample 1, above.