This brightly colored camouflage was briefly used by Czechoslovakia by the 22nd Airborne Brigade during the 1960's. It was later replaced by their version of the raindrop pattern. Items in this pattern were later exported worldwide to a variety of Eastern Bloc-aligned groups.
Despite its extremely bright coloration, it works surprisingly well in summer forests.
"Mlok" is Czech for Salamander, and this camouflage pattern probably received this unofficial name due to its resemblance to the yellow and black fire salamanders native to the region.
For more information on items in this camouflage pattern: http://www.uton.cz/vystroj/vz60-mlok/
Sample 1: Parka #1
Similar to Sample 2, but unissued and unused.
Sample 2: Parka #2
Heavily faded and used. No longer in collection.
Sample 3: Paratrooper Set
Jacket:
Jacket is shorter than parkas and has a chest pocket closed by 2 buttons. Button detail: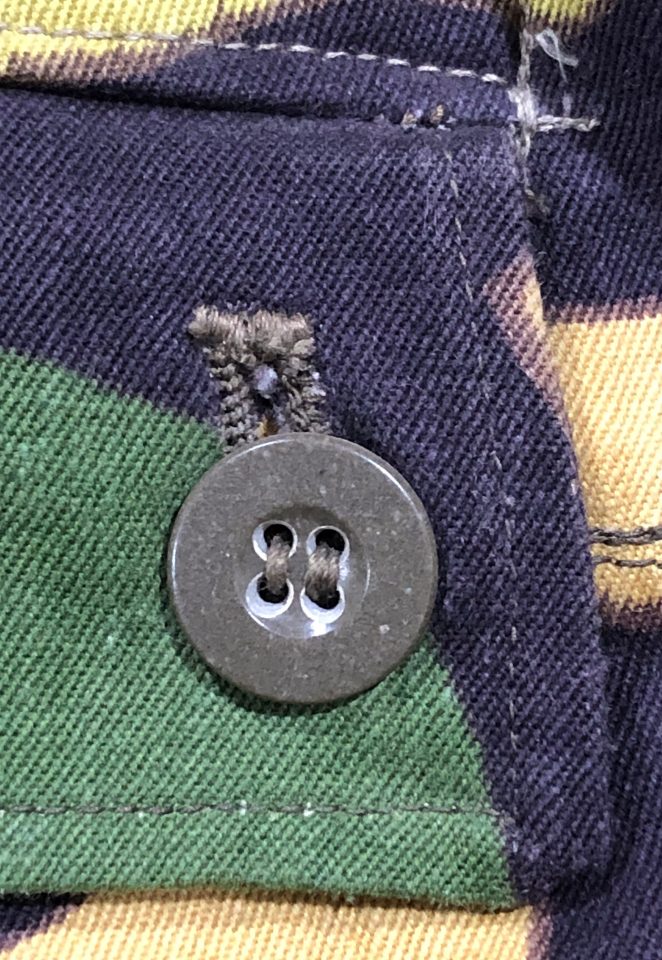 Earlier 1960 date than other examples on this page.
"KRAS" appears to be a Czechoslovakian state-owned company (source: http://www.uton.cz/vystroj/vz60-mlok/).
Back Pocket is closed by snaps:
Pockets on the inside are separate, not "pass through" like Polish oversmock.
Hood fabric is similar to inside:
Trousers:
Pants do not have lower pockets.
Also 1960 dated.
Ankle cuffs have drawstrings for blousing:
Sample 4: Parka #3
Fabric is different than Sample 1.
Parka with different fabric from Sample 1.
Sample 5: Hat
Flap can be folded down:
Top: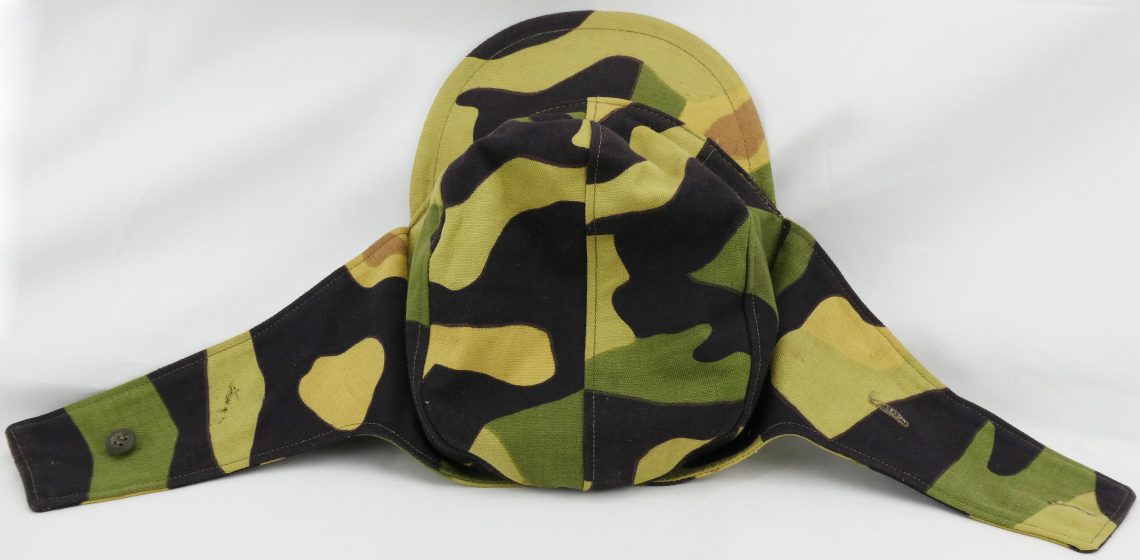 Inside: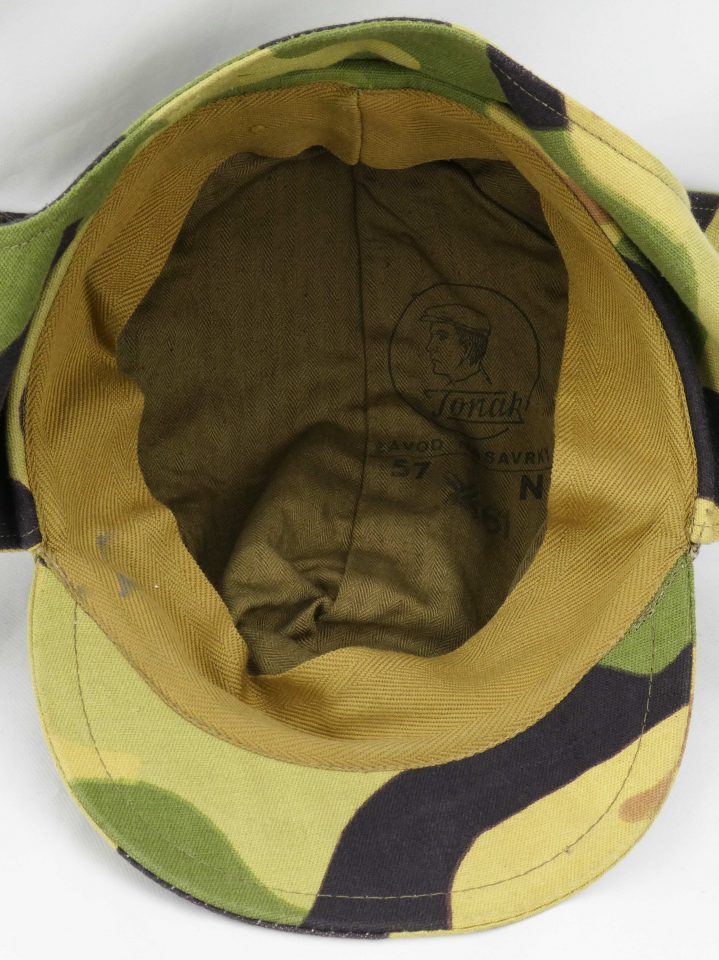 Stamp: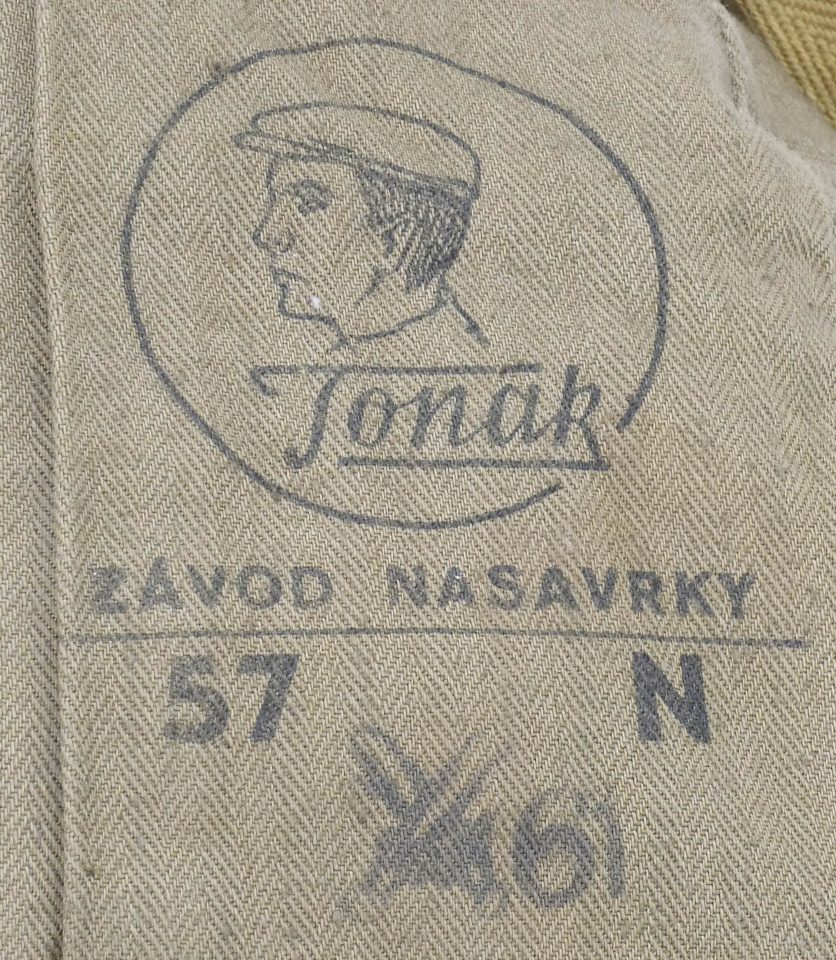 Color Data:
Usage Photos:
Czechoslovakia:
Angola (MPLA):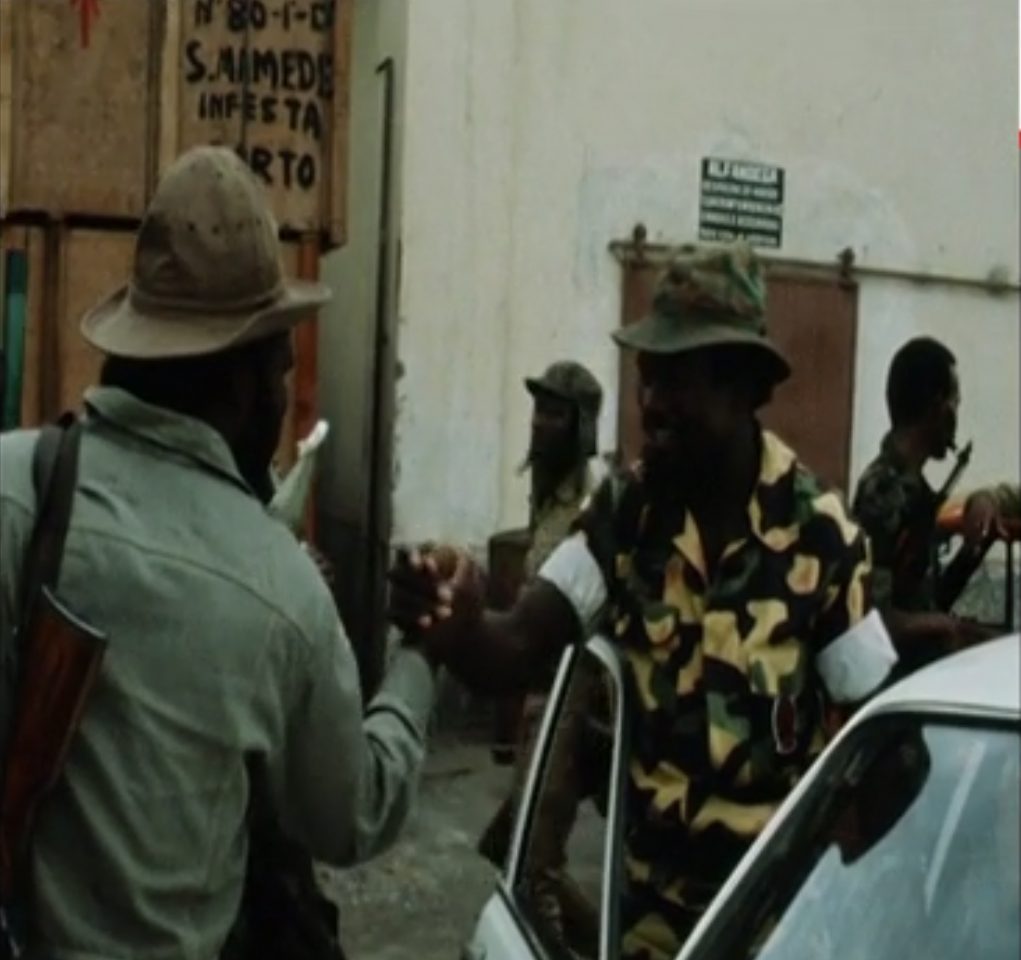 Lebanon:
Palestinian Liberation Organization (PLO) and Affiliates:
More on this forum post: https://iacmc.forumotion.com/t12046-palestinian-plo-imported-patterns
ISIS/Daesh (2016):
No usage photos, but one captured example from 2016 is known:
https://oefoif.forumotion.net/t7082-captured-isis-field-kit-and-jacket