The Pattern 37 (P37) webbing equipment was the primary British and Commonwealth load bearing system of WW2. Unlike American and other nations' webbing systems it had larger "general purpose" pouches suitable for carrying magazines and ammunition from a variety of weapons ranging from the STEN submachine gun to the Lee-Enfield Rifle and the BREN light machine gun, as well as anything else that may fit. P37 webbing was made from extremely tough canvas that was extremely heavy and uncomfortable when soaked, leading to an attempt to replace it in tropical climates with the Pattern 44 webbing. However, the Pattern 44 webbing was almost too lightweight so production of P37 was briefly resumed in the 1950s before being replaced by the Pattern 58 webbing. Some P37 components were used until the 1980s. For further information: http://www.karkeeweb.com/1937main.html
Sample 1: Unknown post-WW2 Production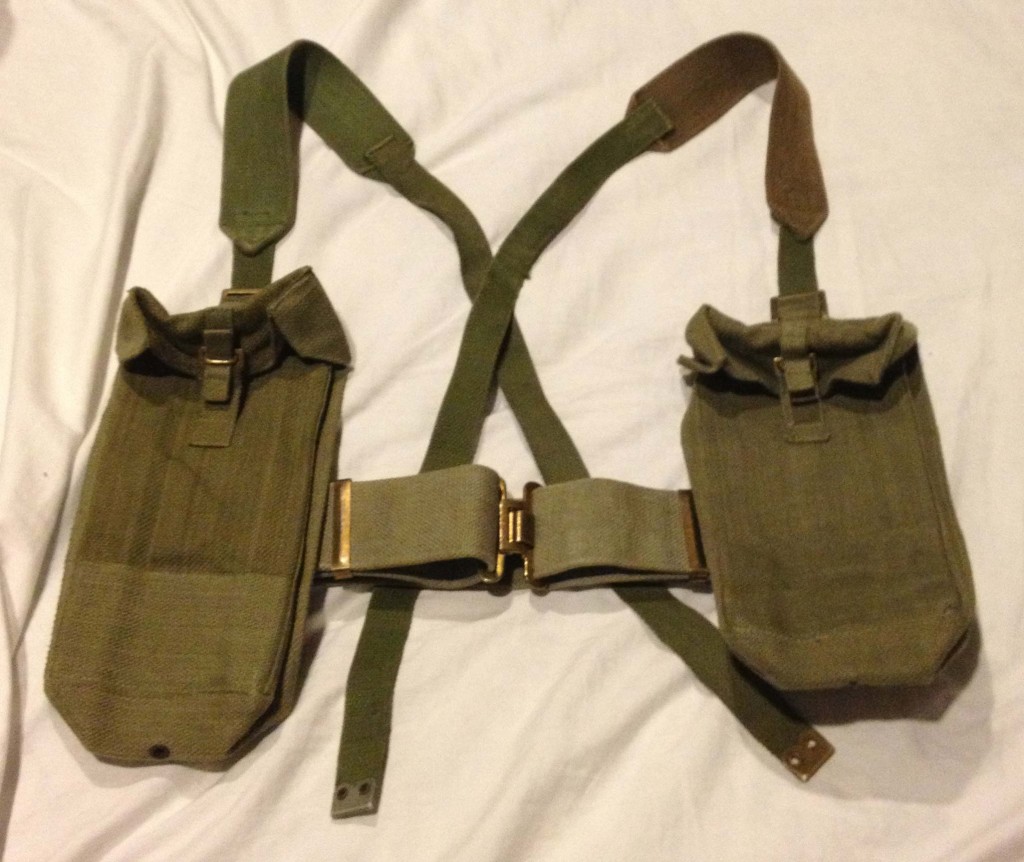 Pouches have no markings. "Suspenders" are actually 2 equipment straps (no loop holding them in "X" on back). This set might not even be British-made (could be Belgian).
Belt:
Belt made after 1945, no "broad arrow".
Sample 2: Canadian Production items
Belt, Suspenders, Pouches:
Stamps:
Canadian-produced Pattern 37 items tend to have a stamp with a "C" and a broad arrow inside.
Pouch Snaps:
Small Pack #1:
Stamp: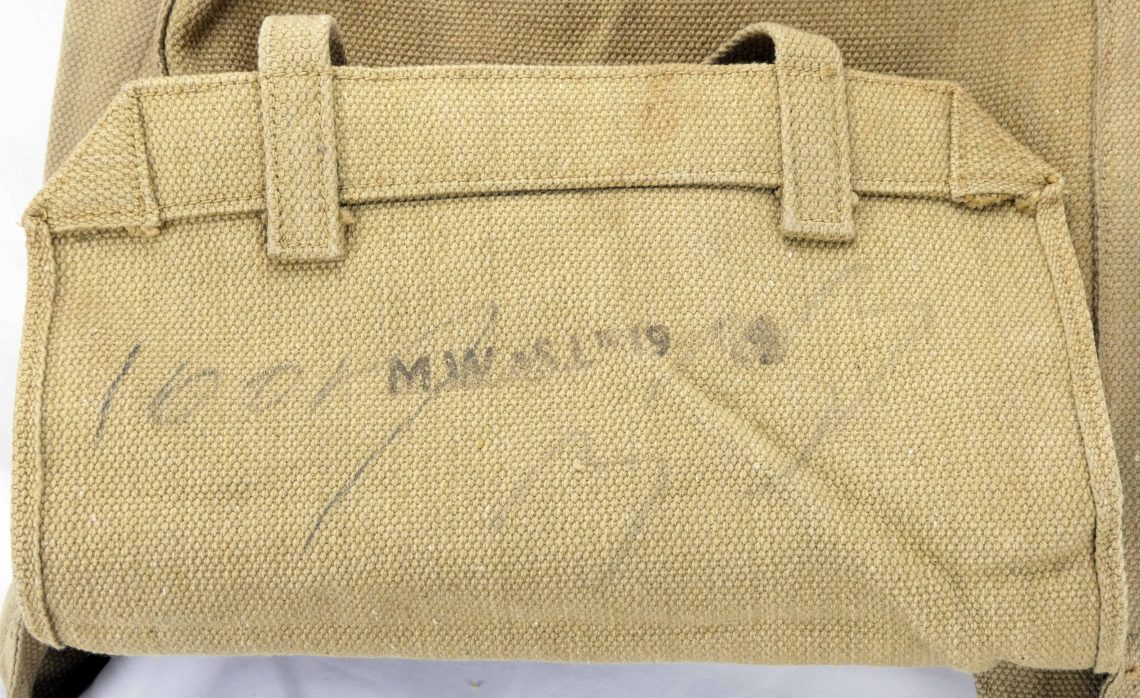 Likely 1944 date.
Brass Hardware:
Inside:

Sub-divided into compartments inside.
Small Pack #2 (Post-WW2):
L-straps are meant to attach to the tabs on the back like this: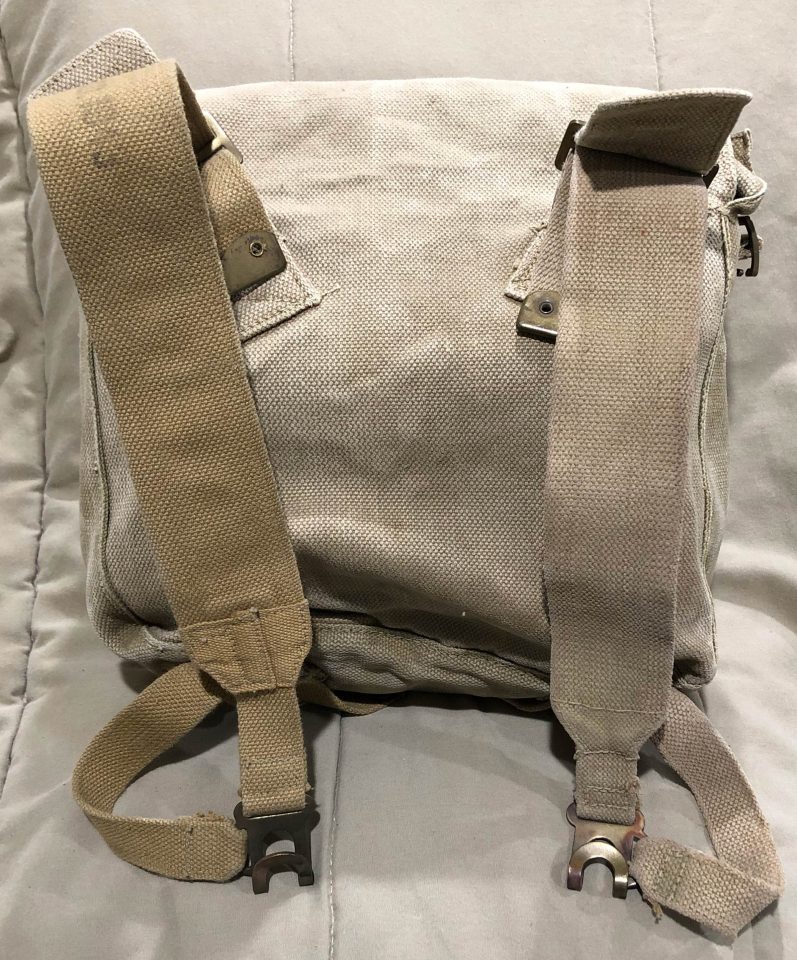 Sides:
Opened: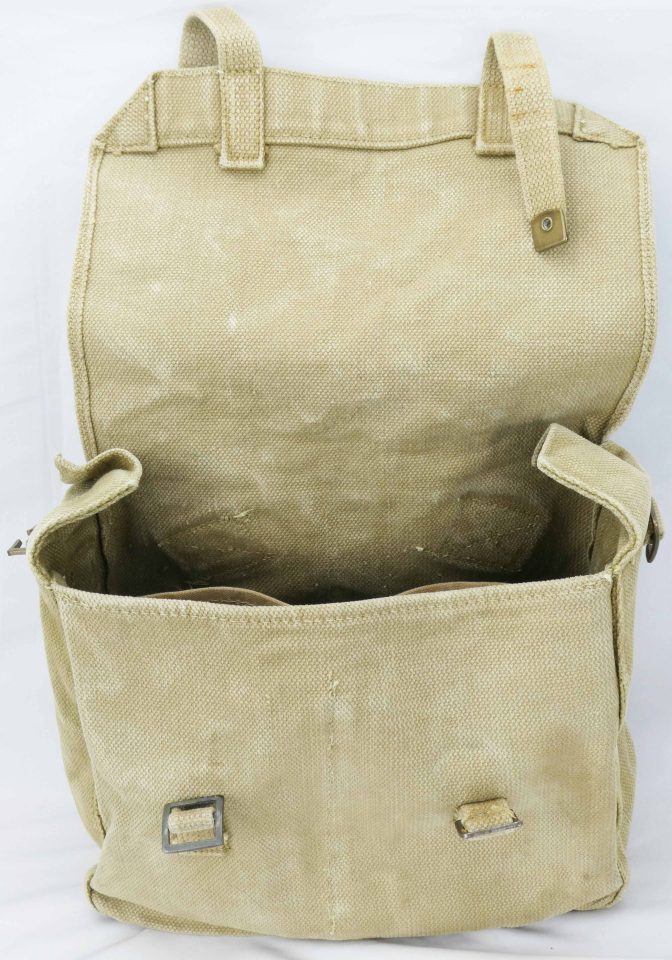 Bottom: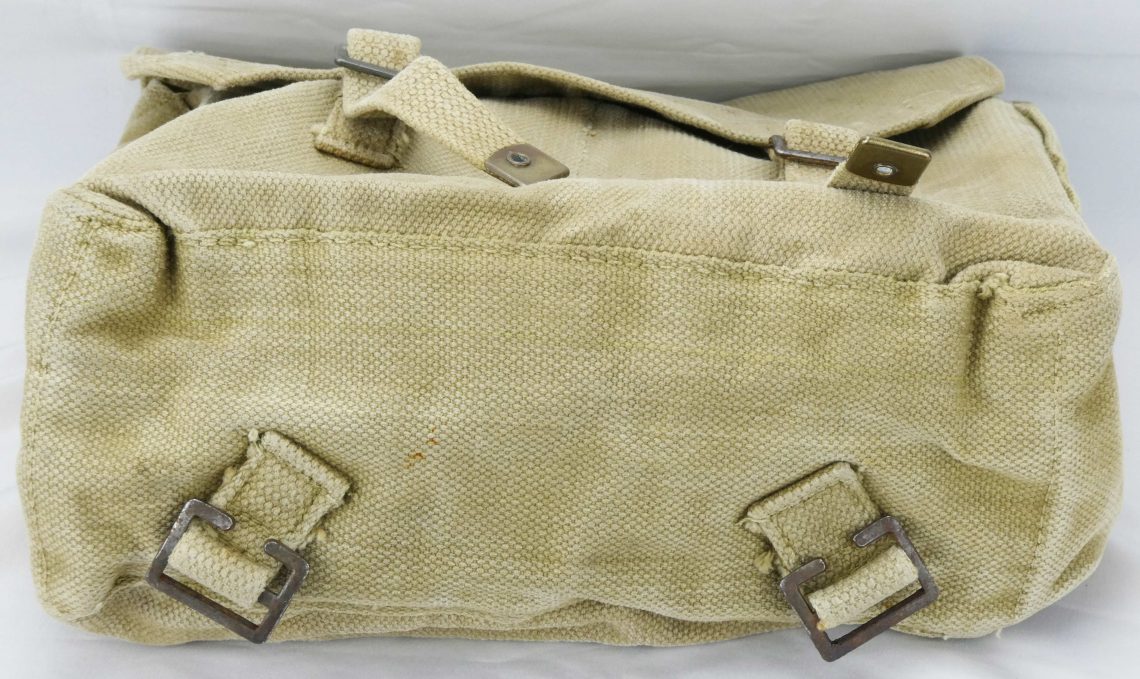 Inside: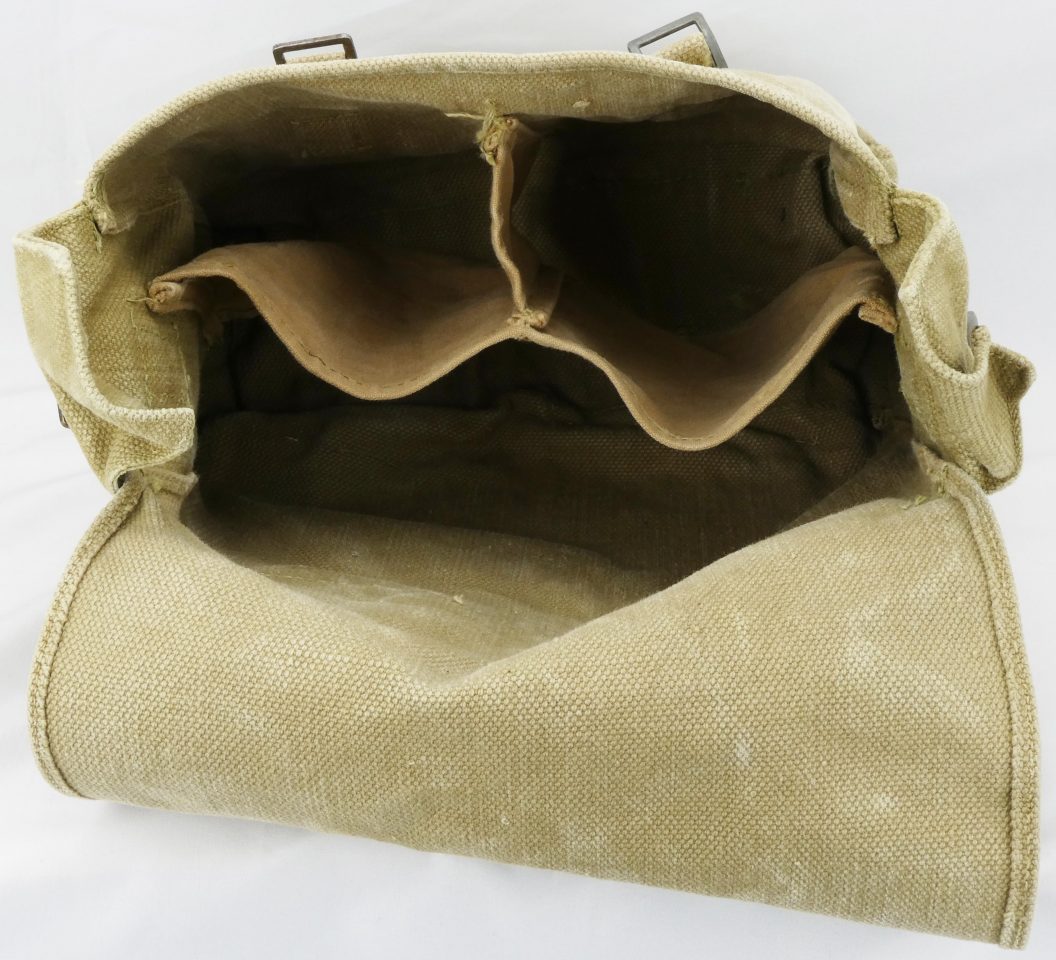 Sub-divided into compartments inside.
Buckles: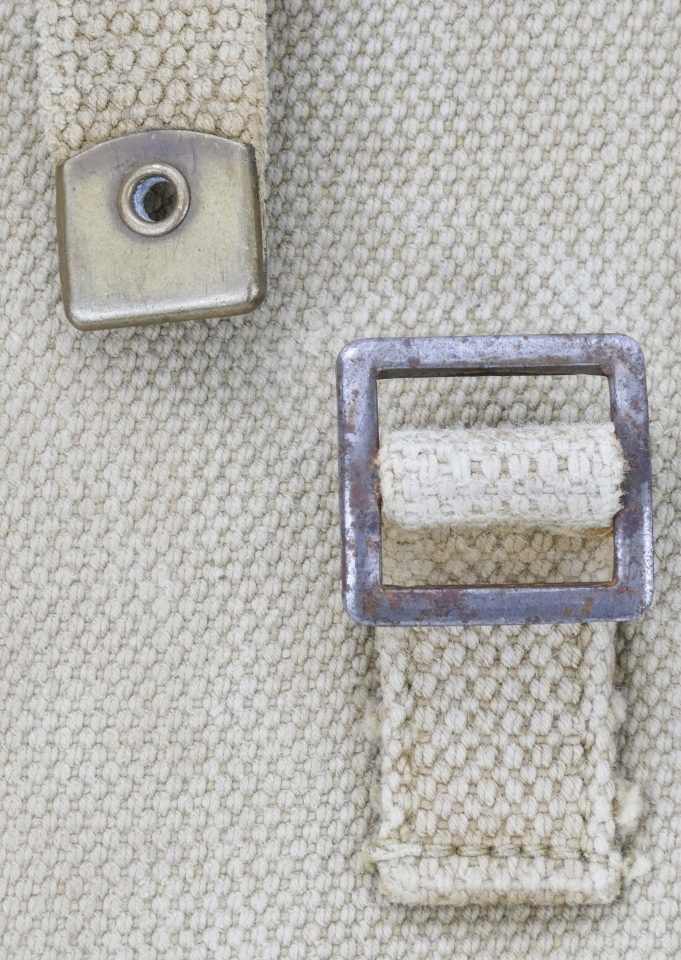 Buckles appear to be steel, not brass. This is a sign of post-WW2 manufacture.
Writing: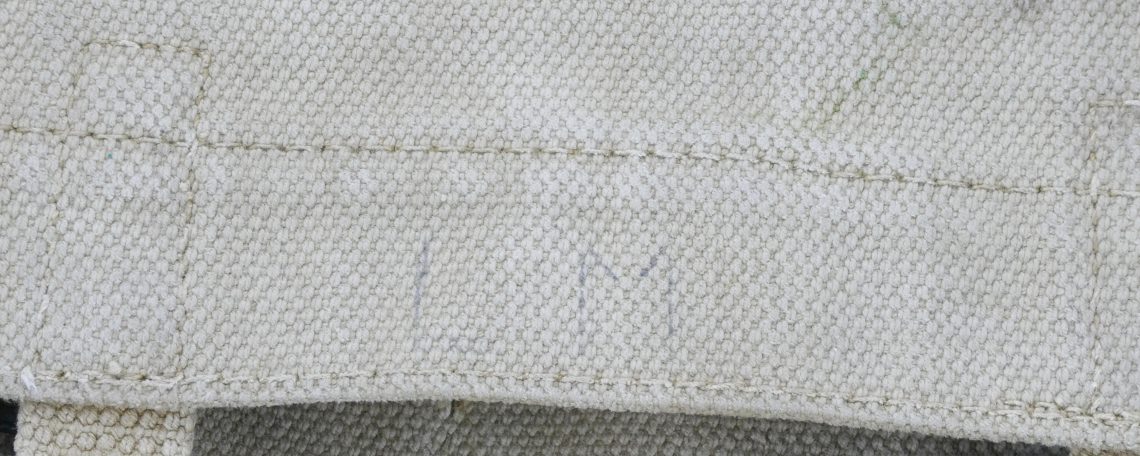 Initials written on outside flap.
Rifle Case:
Likely for No4 Mk1 Lee-Enfield Rifle.
Pouch Flaps:
Stamp: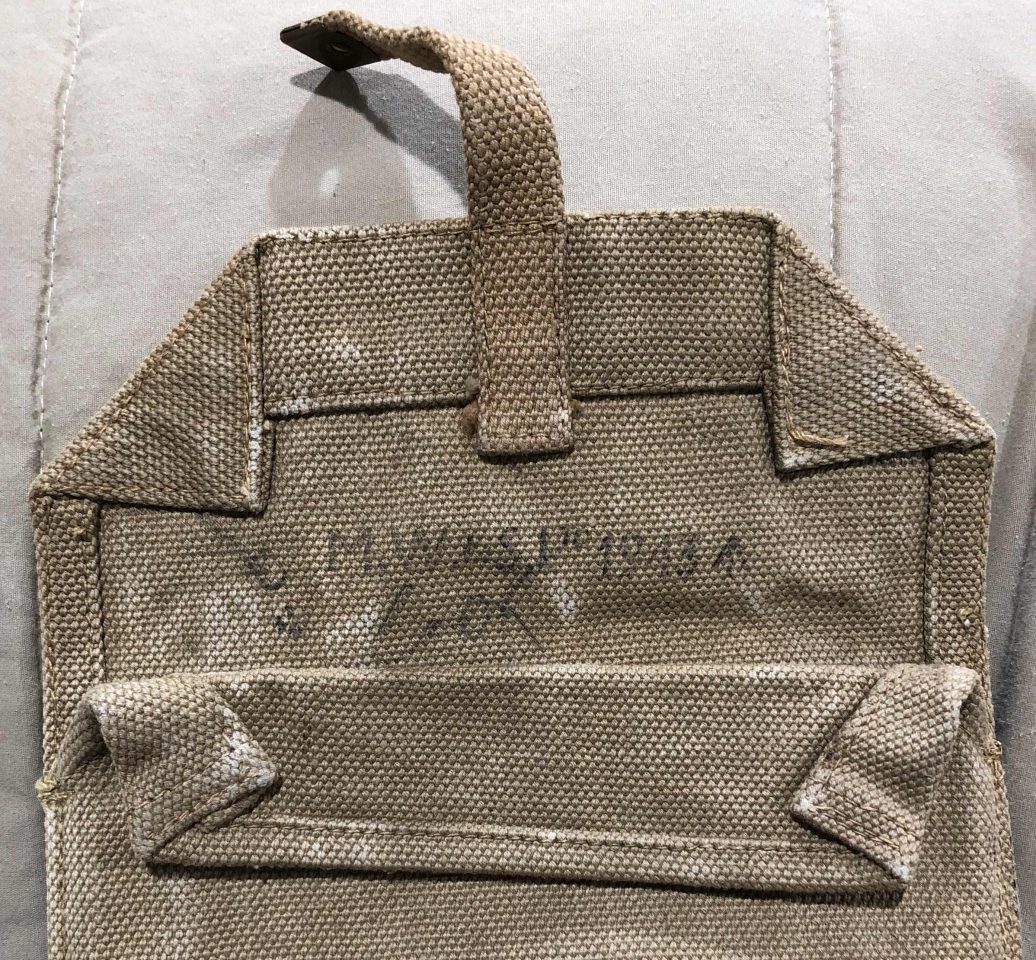 1943 date.
Holster:
Likely for Browning Hi Power pistol.
Inside:
1945 date.
Sample 3: Australian Production Items
Wide Shoulder Straps:
These were probably meant to carry equipment like the large pack though they will work as suspenders. The load bearing surface is much wider than other Pattern 37 straps for better weight distribution and greater comfort.