South Korean Special Forces used this camouflage pattern in the 1960's through 1980's (source: https://camopedia.org/index.php?title=South_Korea, https://iacmc.forumotion.com/t5541-unusual-us-special-forces-advisors-uniform-south-korean-wave-noodle-pattern). It was also exported to other countries as well (source: https://iacmc.forumotion.com/t11731-my-rok-stuff), most notably Iraq, Ethiopia, El Salvador, Peru, and Guatamala (source: http://vonstuckcamouflage.free.fr/south-corea.php).
Sample 1:

This jacket was exported to Ethiopia for the DERG regime, which provided training for ZIPRA starting in 1977 towards the end of the Bush War (source: https://www.wilsoncenter.org/publication/robert-mugabe-and-todor-zhivkov), before making its way south to Rhodesia where it was used by a ZIPRA insurgent. The item was recovered at the Guineafowl School assembly point in Gwelo (now Gweru, information provided by seller), along with the Strichtarn and Egyptian shirts. Like many insurgent-used items, it shows signs of heavy use. The fabric is relatively lightweight, meaning it would wear very quickly in field conditions.
Collar:

Red collar board remnants at stitch lines. An example with intact collar insignia can be seen here: https://www.newrhodesian.ca/viewtopic.php?p=50832&sid=d2a06be7a13f17c4415b4c9ba1edc348#p50832
Epaulettes: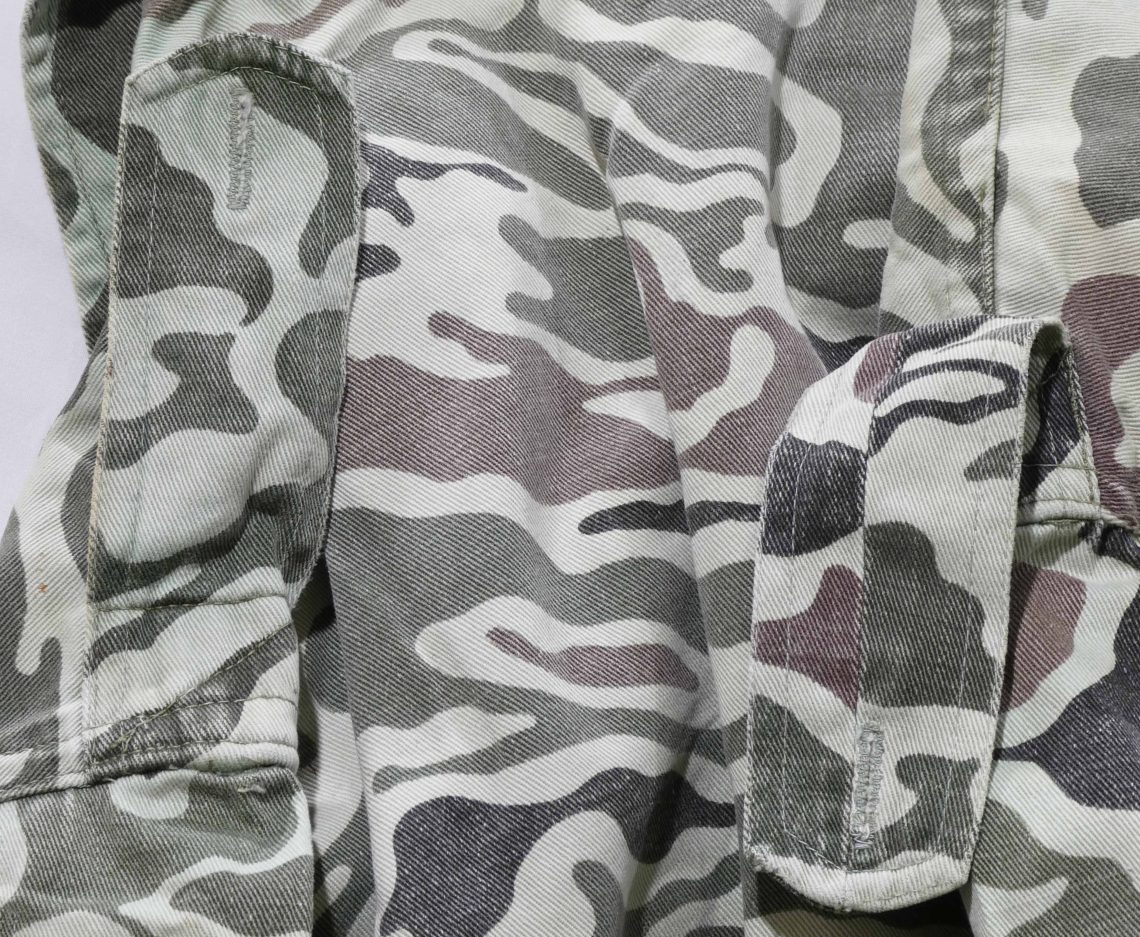 Buttons fell off.
Arm Pocket: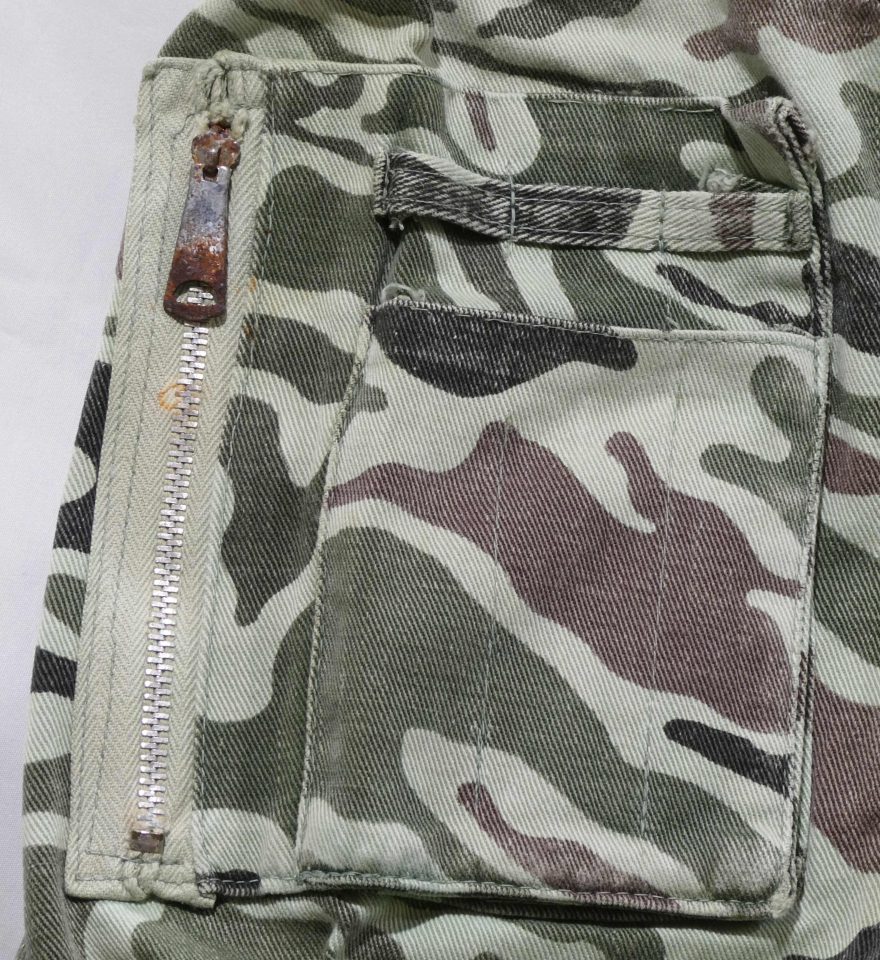 Flight jacket style zipper pocket. Zipper has rusted shut.
Chest Pockets: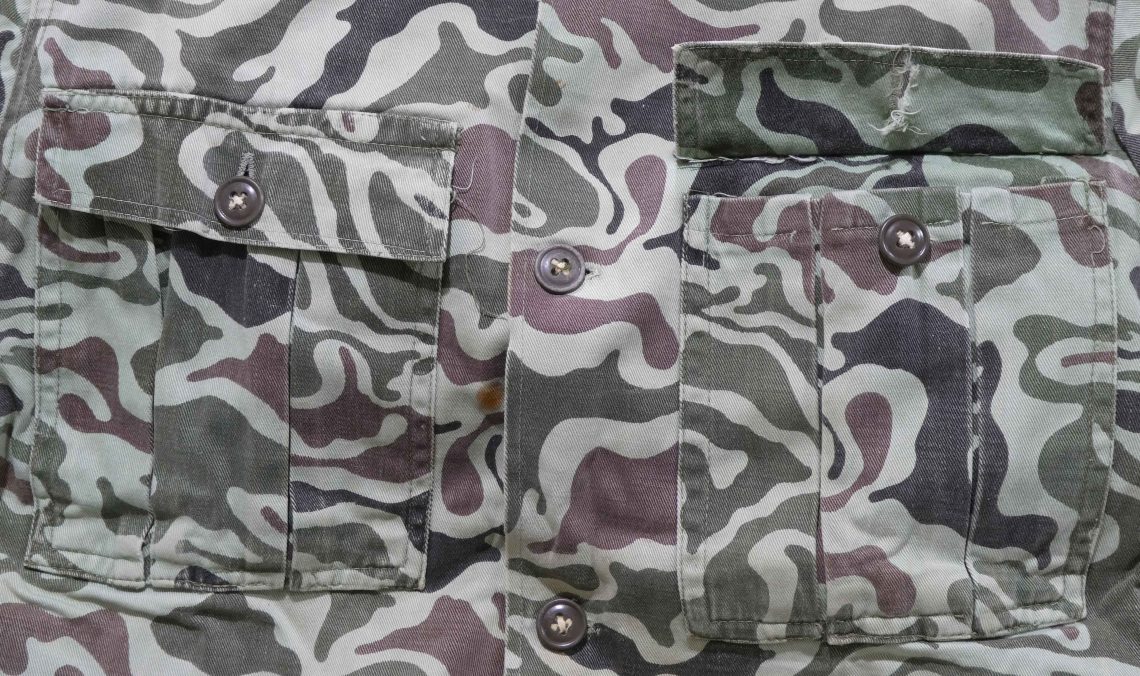 Cuffs: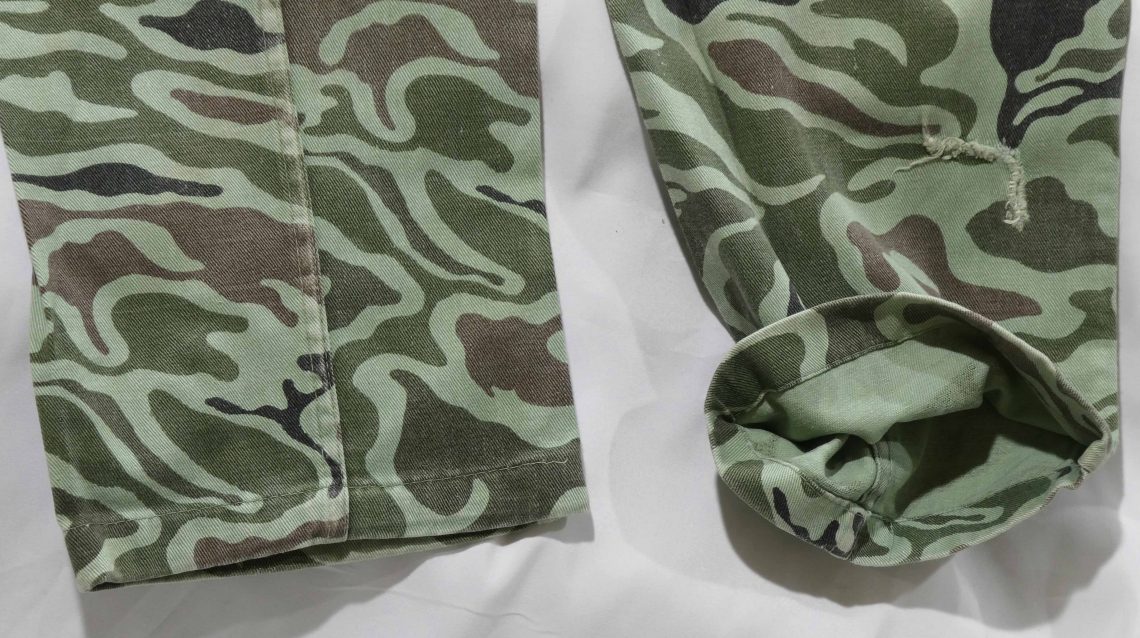 Inside: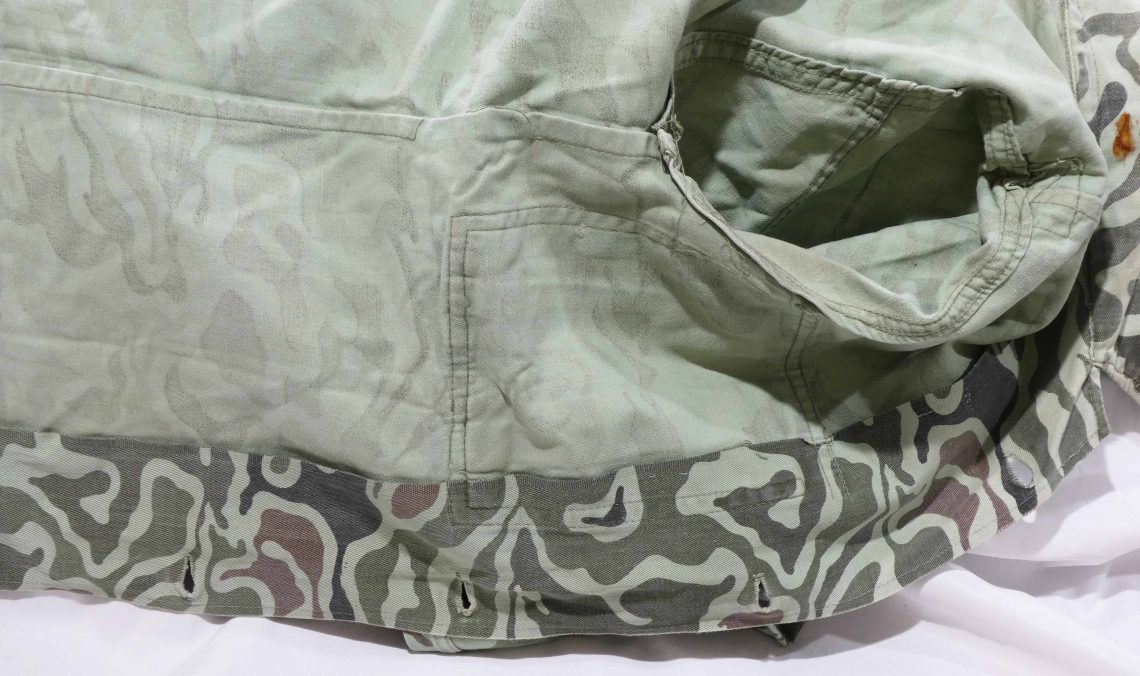 Sample 2:
This one is less faded, has an intact tag, and a functioning arm pocket zipper.
Tag:
Collar: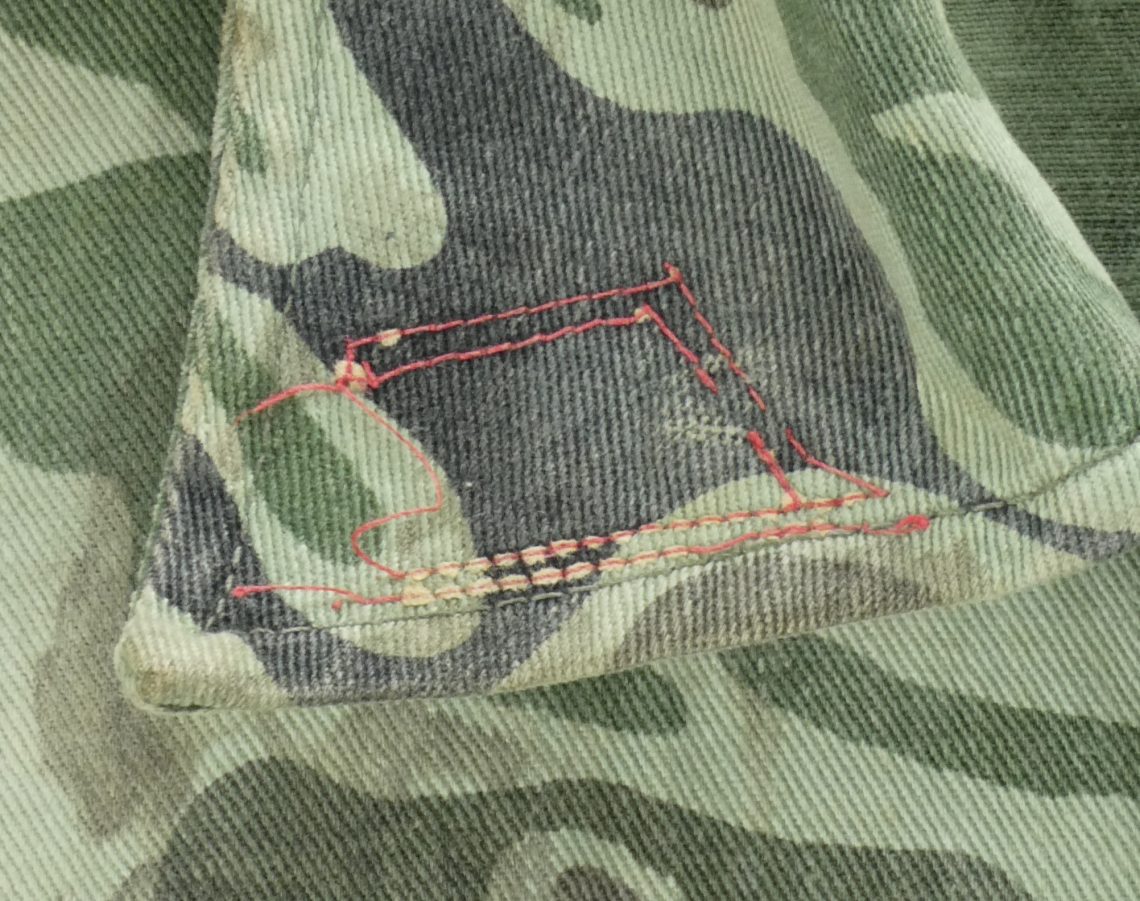 Red thread for collar tab.
Usage Photo:
ZIPRA: