Sample 1:
Made by Patriot Performance Materials in DCU camo. Design is a copy of the Eagle Industries IIIA pack (Sample 2). Named to a physician attached too Shock Trauma Platoon 2 in Iraq in 2004 (Article: https://www.ncbi.nlm.nih.gov/pubmed/18189183).
Sample 2:
Made by Eagle Industries in 2002. Called the "Ninja Bag" (source: http://soldiersystems.net/2016/05/04/warrior-west-lbt-brings-back-the-original-3-day-pack/).
Sample 3: LBT 1547D (Olive Drab)
Made by London Bridge Trading in Virginia Beach, VA. Likely from late 1990s – early 2000s time period (757 area code gold label with 1999 buckles here: https://warriors.militaryblog.jp/e729562.html; Similar buckle markings on 2003 dated example here: https://www.instagram.com/p/1QPXA0FrPN/)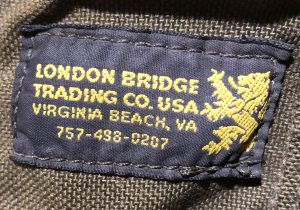 1000D cordura body with 500D shoulder straps. Very similar to LBT 1547A pack intended for US Army Rangers except with pouches for carrying specialized radio equipment such as antennas and "X" made from Mil-W-4088K webbing on back: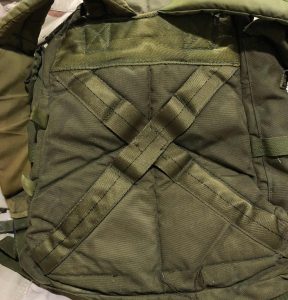 Similar to example here (also has "X" but different side pouches): http://webbingbabel.blogspot.com/2017/06/lbt-london-bridge-old-school-gold-label.html
Has velcro "hatches" by top handle.
Inside has tie-down straps (?) for securing gear while jumping.
Ad:
Usage Photos:
This type of jumpable pack was commonly used in Iraq and Afghanistan until approximately 2009 (source: https://www.facebook.com/GearRef/photos/a.390820164705053/390820871371649/?type=3&theater).