Sample 1:
Shorter webbing straps at bottom are attachment points for a Poyas B VOG grenade belt (was not found with this item).  East German AKM sling was added to reversibly expand harness length.  Unsure if chest rig is original or reproduction for now (4/7/2019, waiting on positive, cite-able proof of either case).
Tabs:
Real leather.
White fabric reinforcement at pouch top insides:
Stamps: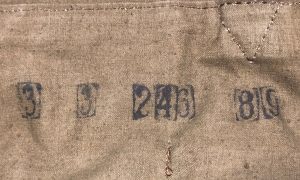 If it is real it was probably made in 1989.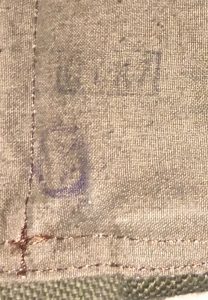 "OTK 7" is quality control stamp.