The Soviet "Lifchik" (Russian for brassiere) chest rigs are clearly based on the original Chinese design which was commonly encountered by the Soviets during their Afghan War.
Sample 1:
Shorter webbing straps at bottom are attachment points for a Poyas B VOG grenade belt (was not found with this item).  East German AKM sling was added to reversibly expand harness length. 
Ends of straps have white material with blue markings: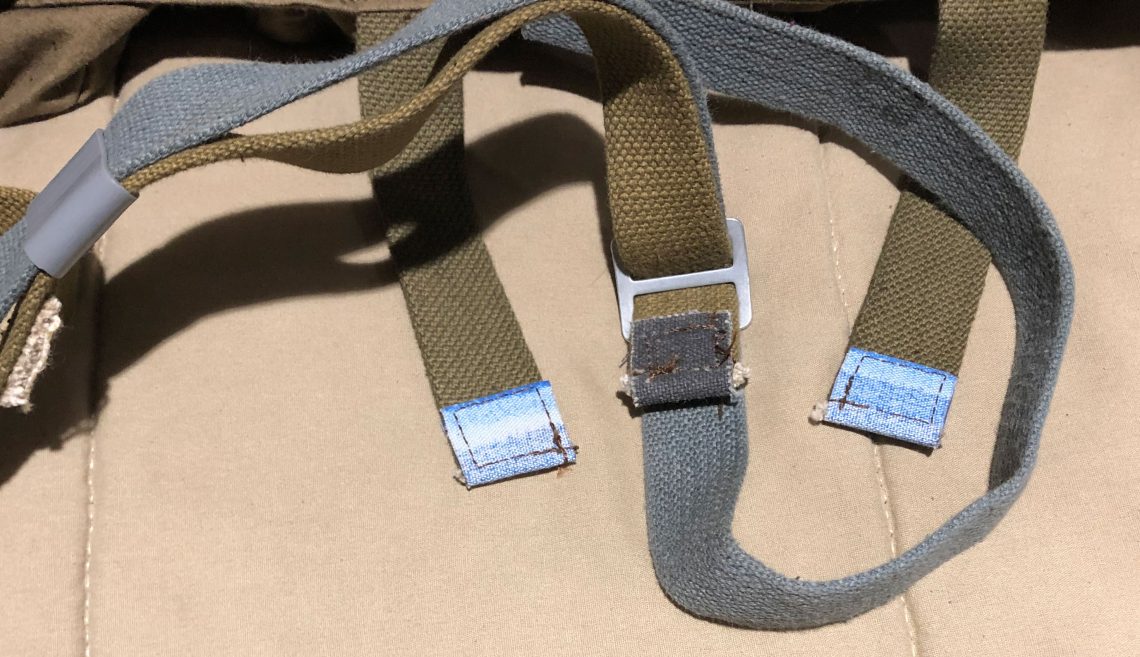 Tabs are leather:
White fabric reinforcement at tops of pound on inside:
Stamps on back:
Unsure if chest rig is original or reproduction for now (as of April 7, 2019, waiting on positive, cite-able proof of either case).