Sample 1:
Same HBT material as standard Portuguese lizard camo items.  F1 cut and tags are French. Chest pockets are extremely shallow (3-4 inches deep past zipper) and stitching is very crude.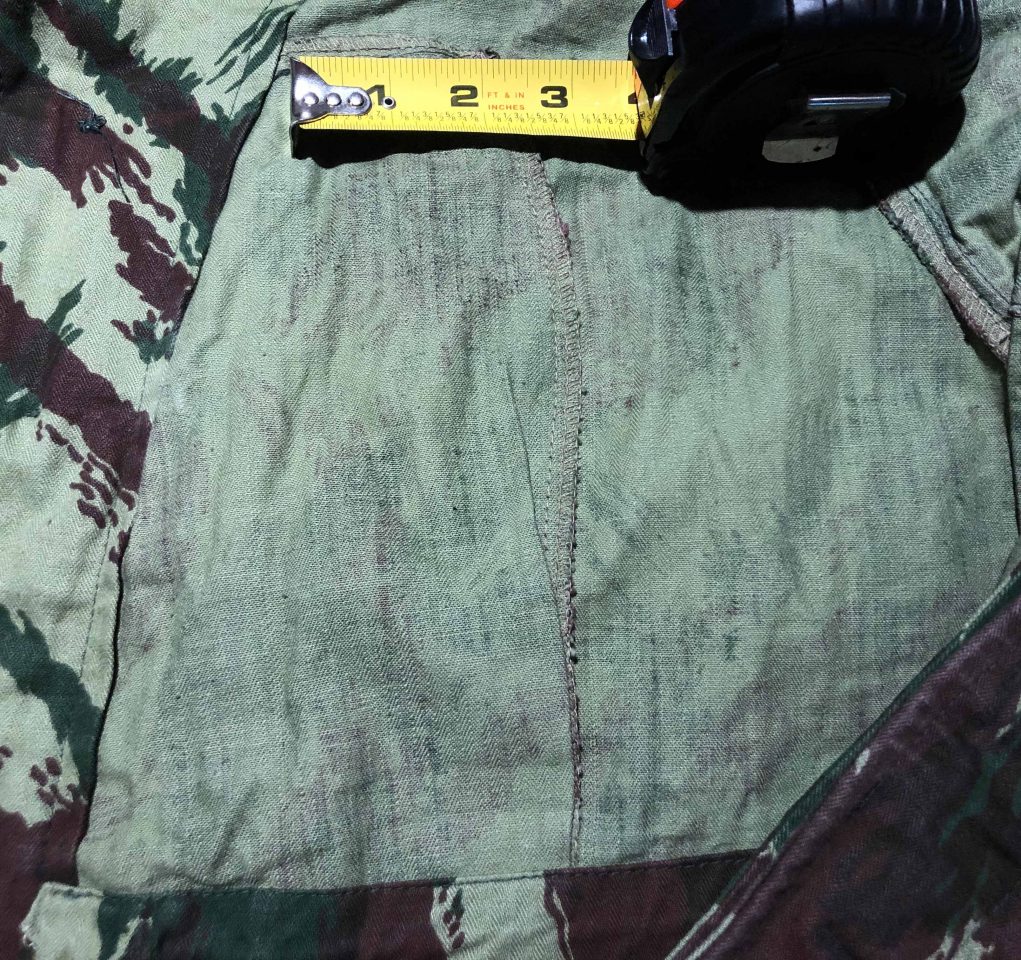 Velcro has hook side still attached:
This jacket is likely a commercial item intended for export to Africa or Asia like the F1 copies used by Executive Outcomes in the 1990's.