Sample 1: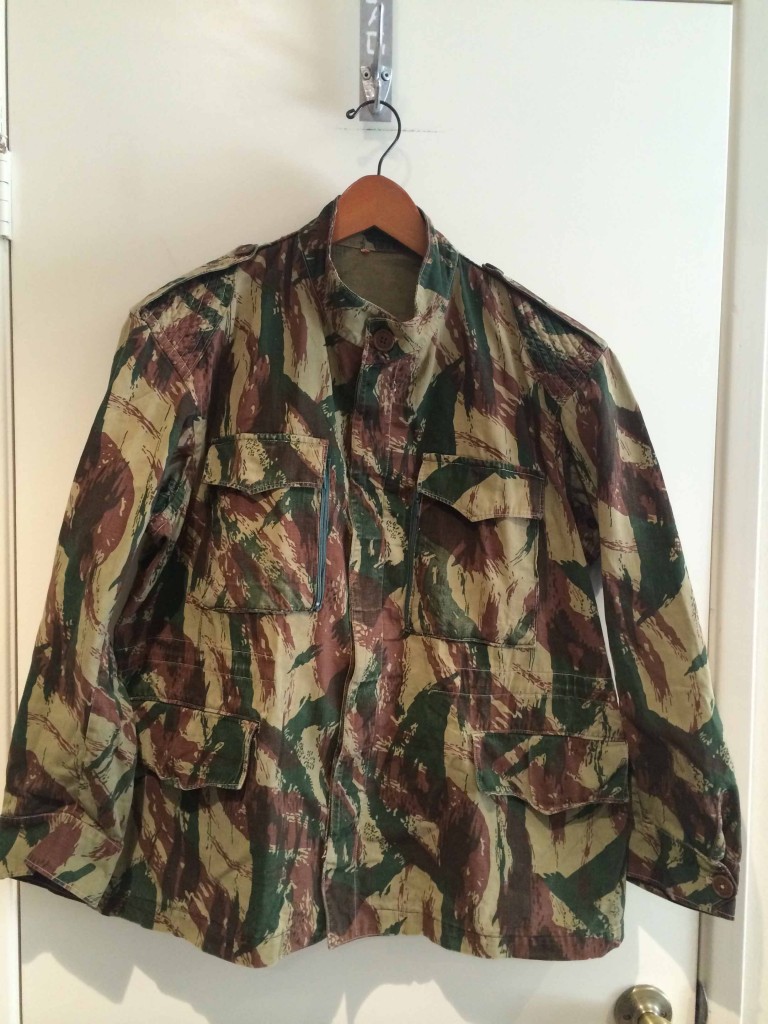 Base color faded to cream color, darker green and brown still strong. Base originally a green khaki. User modified with vertical zippers and pocket tops sewn shut for structural reasons.
Lower Pocket: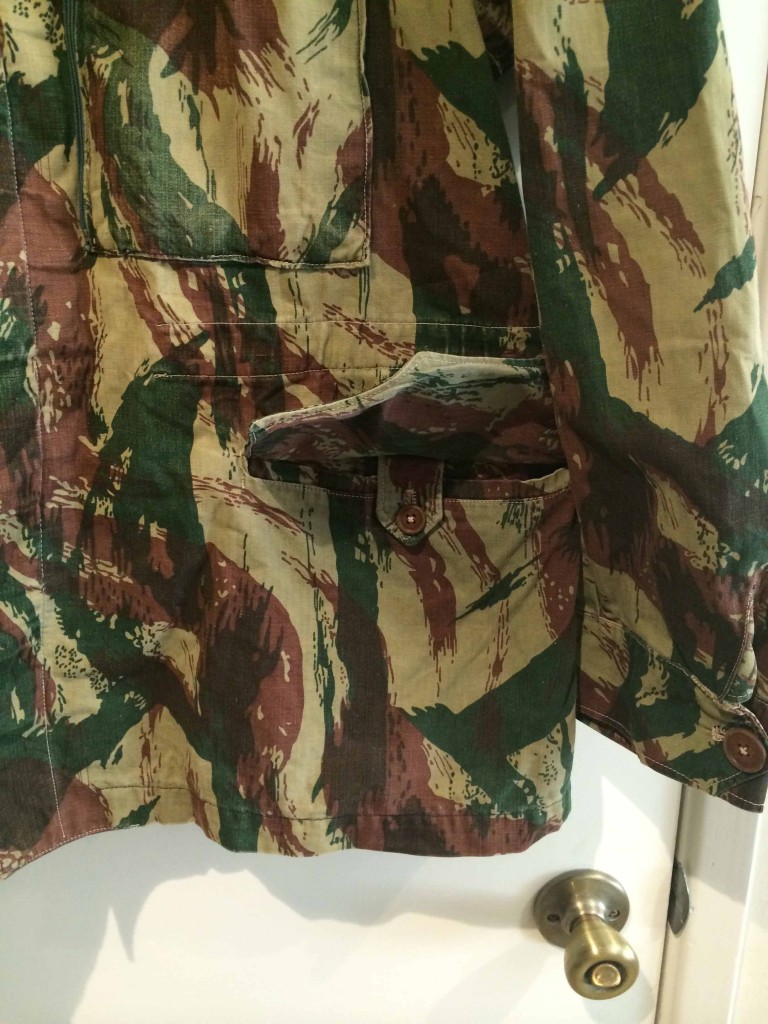 Bottom slit pockets still present
Tag: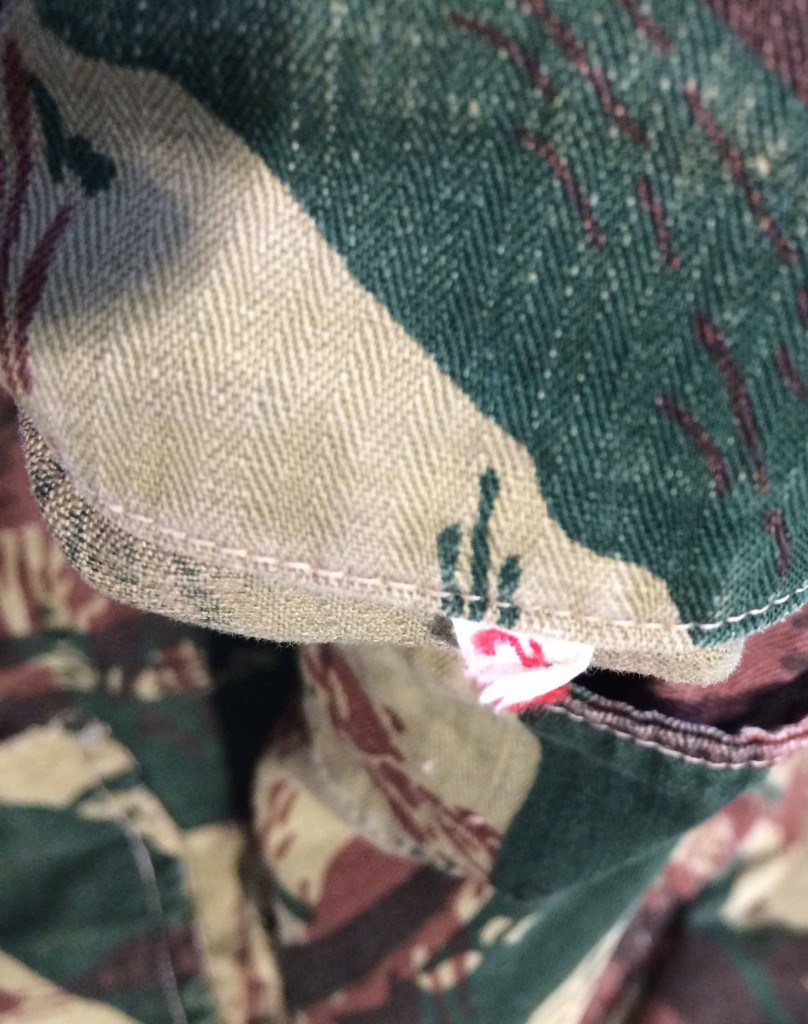 No OGFE tag.
Pin:
Came with French 5th Foreign Infantry Regiment badge on leather pocket fob. Probably not original to the jacket.
Buttons: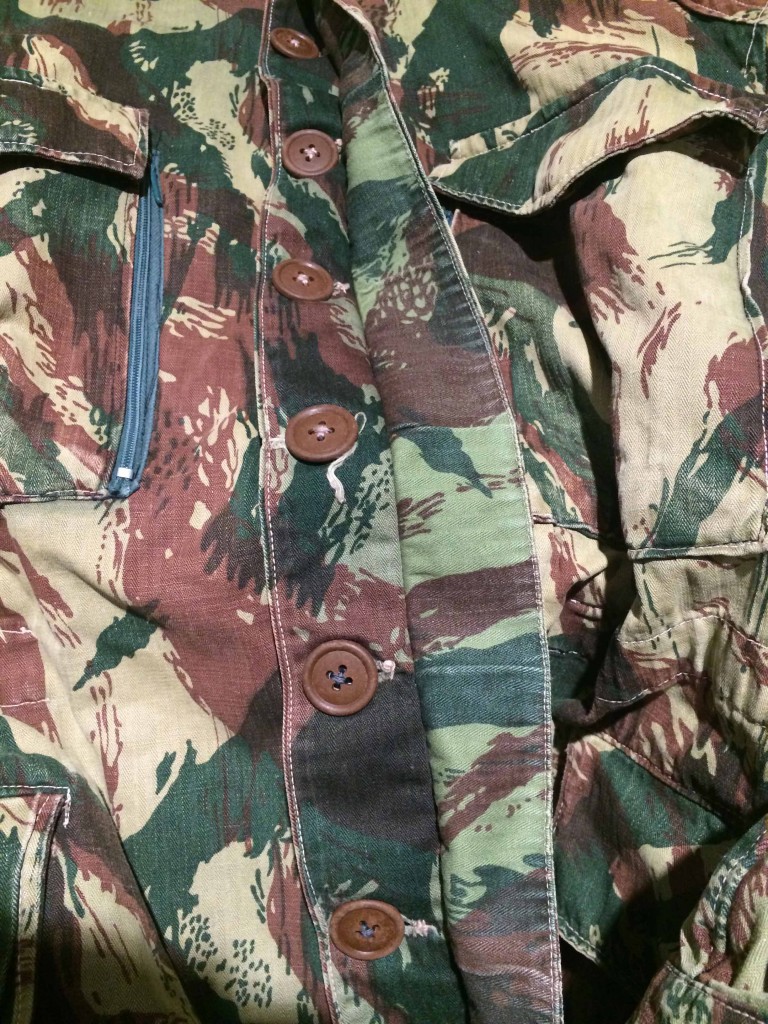 Top pockets have zipper sides added, emulating a French TAP smock.
Color Balanced Swatches: